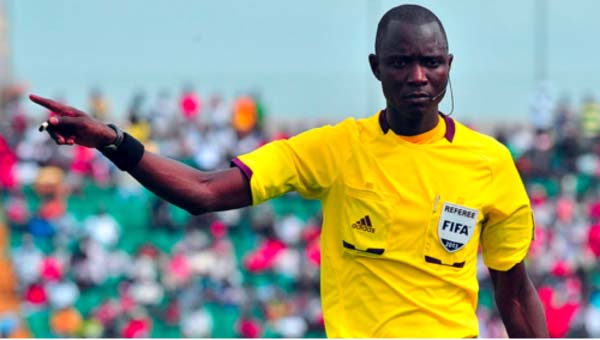 A group of Gambians residing in Westfield Serrekunda recently formed a fans club for FIFA and CAF referee Papa Bakary Gassama.
Gassama was given the best referee award in the continent in 2014 by the Confederation of African Football, CAF, after beating 2013 winner Hamidou Jamal of Algeria to the prestigious individual award, at a gala dinner in Abuja, Nigeria, in January 2015.
Gassama became a FIFA and CAF referee in 2007, and officiated matches in the 2010 African Nations Cup in Angola, 2012 Nations Cup co-hosted in Equatorial Guinea and Gabon and 2013 Nations Cup in South Africa.
Gassama has officiated other high profile games in the continent, including the 2013 FIFA World Cup finals, and the deciding 2014 World Cup qualify round match between Nigeria and Ethiopia.
Gassama also officiated at the 2014 World Cup game between The Netherlands and Chile, and he is currently officiating some high-profile games in the 2015 African Nations Cup in Equatorial Guinea.
Papa is expected back in the country immediately after the 2015 Africans Nations Cup finals on Sunday.
Read Other Articles In Article (Archive)