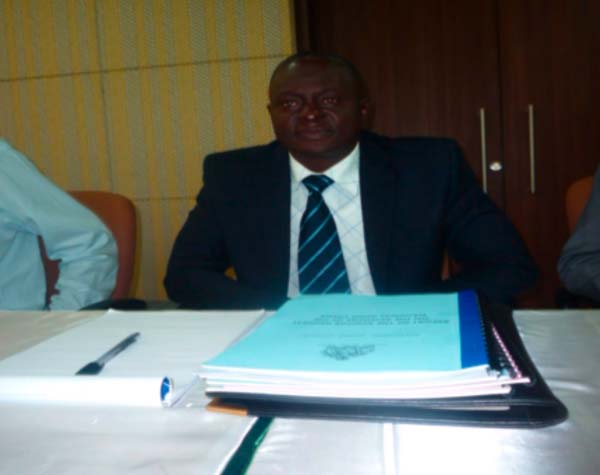 Following a lengthy debate on the activities of the National Audit Office report, the joint session of the Public Accounts Committee and Public Enterprises Committee (PAC/PEC) of the National Assembly Wednesday adopted the financial activity reports for the years 2011, 2012 and 2013 of the National Audit Office (NAO).
Presenting the reports on Wednesday, Karamba Touray, Auditor General and head of the National Audit Office (NAO) commended the assembly's joint committees' session for going through the whole reports and adopting them.
Touray said the appropriate accounting of public funds and assets is critical for the development of any country.
"It is our role to provide assurance on the financial status and stewardship of public organizations and entities and report on our findings publicly. In this way, we promote accountability and transparency," he said.
"Our performance as the country's supreme audit institution is, therefore, of great interest to the citizens of The Gambia, the executive and legislative authorities, the media and international partners," Mr Touray said.
He added that during the year under review, they completed a number of audits, and some of the reports would be discussed at the Assembly.
The other reports would be featured in the Auditor General's report to be discussed in the Assembly later this year, he continued.
According to Mr Touray, the beginning of the year saw the validation of their strategic development plan, with a vision and strategy that would carry the National Audit Office forward in the next five years.
"We have also developed a code of conduct in addition to the code of conduct articulated in articles 221 to 225 of the Constitution of The Gambia and the General Orders of the Civil Service, to which all staff of the NAO and others who carry out audits on behalf of NAO must adhere to the code in the execution of their work," he said.
Touray further noted that over the past years, audit staff have participated in external and internal training courses and programmes organised and partly sponsored by the African Organization of Supreme Audit Institutions of the English-speaking (AFRASAJ-E).
Internal and external training had also been provided by the African Development Bank (AfDB) in the areas of International public sector accounting standards (IPSAS), IT, regularity audit and performance audit, he said.
The AfDB also provided sponsorship to staff on professional accounting training programmes such as AAT, CAT and ACCA offered locally by MDI and other private tuition providers in the country, he added.
Read Other Articles In Article (Archive)