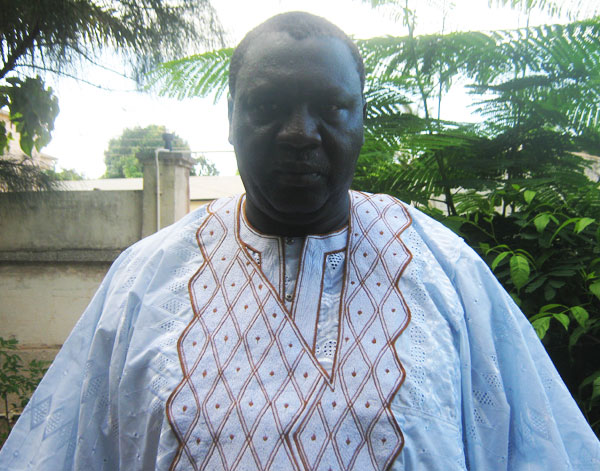 The honorary life president of SJAG, the Sports Journalists Association of The Gambia, Pap Saine, has challenged the members of the association to continue working hard toward the common goal of moving sports forward.
Saine, who continues to play a leading role in helping the association realize its noble objectives, was among a host of high-profile dignitaries that witnessed the extra-ordinary congress of the SJAG held at the B.O. Semega Janneh Olympic Hall in Tallinding on Saturday.
Saine has accumulated a wealth of experience in sports journalism, following a successful 40-years experience in  journalism and he spoke at the congress, dwelling at length on the numerous successes the outgoing executive led by Namory Trawally registered, in their efforts to improve the standard of sports journalism in the Gambia during their tenure in office.
The managing director of the country's most authoritative newspaper, however, challenged the incoming executive members, under the leadership of the newly-elected President, Sainabou Kujabi, to do everything possible to continue raising the standard of the association, particularly in the area of sports, in a bid to move things forward.
Mr Saine in his speech described the congress as a significant milestone in the annals of sports journalism in the country.
The award-winning veteran Gambian journalist went on to use the occasion to advice the young reporters to stay away from being sentimental in whatever they do, that will jeopardize the progress of the association in earning the admiration of the international community.
"You have a lot of challenges ahead, and without hard work, morale, physical and financially support, the association will suffer," Saine the globe-trotting veteran journalist challenged members of the newly-elected executive.
Saine also used the platform to advice the members of the association to be committed, regarding the payment of their monthly subscription, and to always maintain discipline and respect among members, given the fact that we all belong to one family.
He also appealed to the Gambia Football Association to put in place all the necessary measures to avoid the fracas that occurred between the sports journalists association and security personnel during the Gambia versus Cote d?Ivoire football match at the Independence Stadium, which led to the media boycott of the international match.
Read Other Articles In Article (Archive)