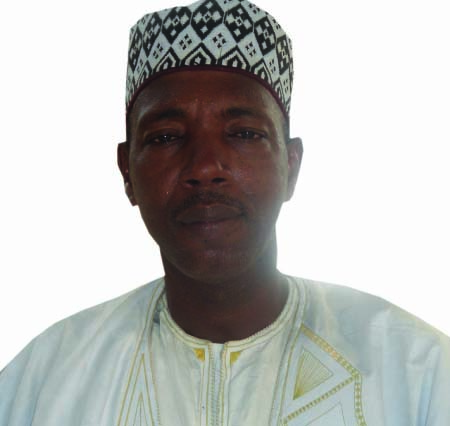 Leader of the opposition National Reconciliation Party Hamat NK Bah has urged the government to improve its human rights record, saying that the current handling of issues by the APRC administration is not the solution to the country's problems.
Hamat Bah, who was speaking in an interview with The Point yesterday on a wide range of issues, said the visit by US Secretary of State Hilary Clinton to Senegal as part of a seven-nation Africa tour, goes to show that Senegal is moving towards genuine democracy and a multi-party system of government.
"It is recognized all over the world that Senegal has achieved substantial progress in that direction; of course despite some weaknesses," he said.
The veteran politician noted that "it is a sad thing that the US Secretary of State is visiting Senegal, a stone's throw from The Gambia, but will not reach Banjul."
"Her failure to visit The Gambia goes to show that there is something fundamentally wrong with our system, particularly when it comes to the issue of human rights," Bah opined.
Clinton arrived in Senegal on Tuesday at the beginning of her latest marathon overseas journey, which will take her to at least seven African nations, including the world's newest country, South Sudan, as well as Uganda, Kenya, Malawi and South Africa.
She will wrap up the trip in Ghana, where she will attend the state funeral for the country's late president, John Atta Mills, who died unexpectedly last week.
According to Hamat Bah, arresting people and detaining them at Mile II or parading them before national television is not the solution to the country's problems.
"Every country has its problems; corruption is everywhere, but I don't think the way we are addressing our problems is the right way, because it goes to tarnish the image of this country," Bah added.
The NRP leader, who lost to incumbent President Yahya Jammeh in last year's polls, described the country's human rights records as "appalling."
This, he said, was the reason why he called on the leadership to embrace national reconciliation first by freeing all political prisoners and granting amnesty to all Gambians abroad as a step in moving towards genuine multi-party democracy.
"This also brings the issue of national dialogue. We need to dialogue because the current situation cannot continue," he said, adding that it is important that as Gambians, we sit together and discuss so as to move the country to where we all want it.
"I hope that the leadership will take note that no amount of fear and intimidation can stop a determined population from getting the desired freedom that they so wish for themselves," Bah concluded.
Read Other Articles In Article (Archive)