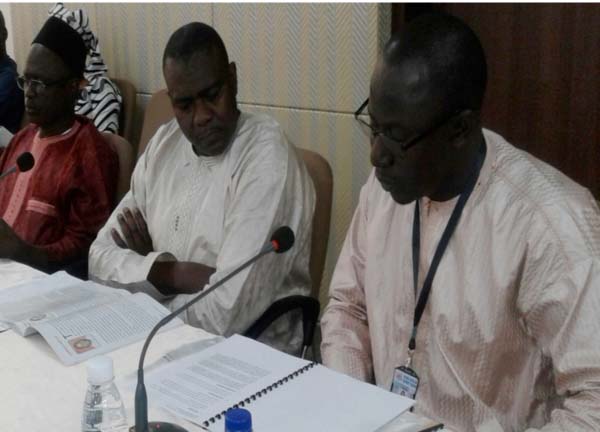 The joint session of the Public Accounts and Public Enterprises committees (PAC/PEC) of the National Assembly yesterday adopted the annual activity report and financial statement of the National Water and Electricity Company (NAWEC).
In his contribution, the National Assembly Member for Kombo South, Hon. Abdou Colley, thanked the board and management of NAWEC for their 2014 report.
He said the report had shown some giant strides towards transforming the operations and human resources into a modern utility company.
He also commended NAWEC for putting in place a revenue protection programme to help reduce losses resulting from debt, which had enabled NAWEC to detect frauds and other malpractices.
Hon. Colley also said it had also helped to put in some corrective measures to push up their revenue, as according to their report it had resulted to significant economic change in the recovery effort of 2014.
"This indicates the right steps in the right direction," he said, adding that he also appreciated the NAWEC internal audit unit.
Hon. Colley further told NAWEC to consider proper remedial solution to the overall electricity losses incurred during transmission and distribution. NAWEC, he observed, had incurred losses of 25 per cent of electricity in the process of transmission and distribution.
He said NAWEC's total electricity production from 2012 to 2014 "slightly dropped" at the Kotu Power Station, but "significantly increased" at the Brikama Power Station at 35 per cent during the period under review.
He asked why NAWEC could not forge a partnership with the private sector to invest in the renewable energy such as windmill, as a mitigation strategy.
Responding to the comments and questions posed to NAWEC, the Managing Director of NAWEC, Ebrima Sanyang, said they have been seeing a significant reduction in illegal connections and meter tampering by customers.
"The idea is to get to a single digit and that is the direction in which NAWEC is working," he said, adding that it comes with challenges in terms of recovery losses to "levels that are acceptable" internationally.
They should also get a corresponding investment to be able to match up with it, but with the World Bank Project and all other projects they have seen in their report, are formulated specifically to ensure that they upgrade their system for transmissions, he added.
They are also trying to put out all obsolete cables and wires so that they are able to reduce the losses to a seminal level they want it, he said, adding thatthe introduction of Cashpower in the electricity service is also helping.
They are going to another level with the World Bank and other institutions, to bring in "smart metering" where they could read and monitor it from their NAWEC office.
Read Other Articles In Article (Archive)