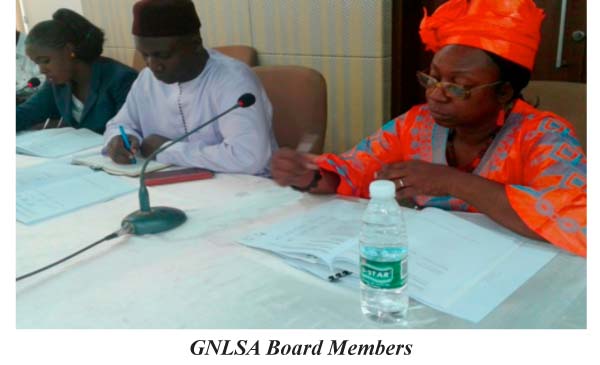 The Director General of the Gambia National Library Service Authority (GNLSA), Matilda Johnson, had told deputies that "the library faces a lot of challenges" as it "lacks the aesthetic appeal" of a standard infrastructure.
The equipment and furniture are way past their shelf life and the environment was "very depressing", she said, adding that "saline water intrusion, termites and rust are the order of the day".
"I hereby appeal to this august body to assist us in relocating to a more conductive environment, which is central and accessible," she said.
Matilda Johnson made these remarks on Thursday during the joint session of the Public Accounts and Public Enterprises committees (PAC/PEC) of the National Assembly, while presenting the Gambia National Library Service Authority (GNLSA) annual activity report and audited financial statement.
She added that the library services have spanned over three decades, and this year it will be celebrating its 40th year since the library service was handed over to the Gambia government by the British Council.
"During the period under review, we have embarked on honing the knowledge and skills of our staff and the school library management practices and techniques."
She also said that through their in-house training, and four-week attachment programmes, they have been helping librarians to grow
She also said by now they should have attained the status of a separate discipline in the universe of knowledge, and presents challenges and interesting situations to library personnel.
Mrs Johnson said there was a need to capacitate persons with good academic and professional qualifications.
The library and information science is an interdisciplinary field that applies the practices, perspectives, and tools of management, information technology, education, and other areas to libraries.
She said also the collection, organisation, preservation, and dissemination of information resources, academic courses in library science typically include collection management, information, systems and technology, research methods, cataloguing and classification, preservation, reference, statistics and management, library science is constantly evolving, incorporating new topics like database management and knowledge management, etc.
The impact of Information and Communication Technology (ICT) in libraries is tremendous, and developments in internet technology have surpassed imagination, she added.
In such environment a new set of skills is required for librarians in managing the libraries, in this regard, GNLSA should be considered whenever scholarships and fellowships are available at the Education ministry and Personnel Management Office.
The GNLSA is expected to report back to the National Assembly for the consideration of their annual activity report and audited financial statement.
Read Other Articles In Article (Archive)