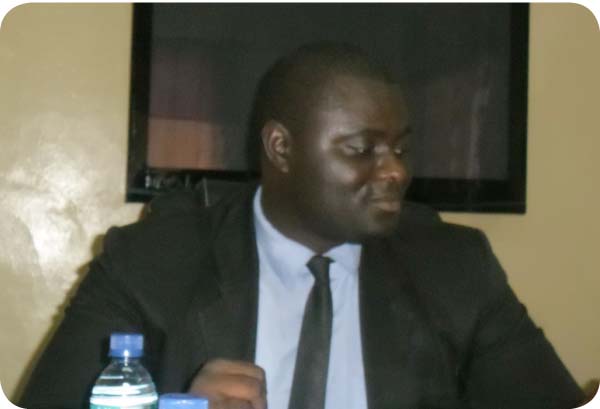 The National Drug Enforcement Agency, NDEA, registered a total of 1161 people arrested with drugs between the year 2010 and 2012, statistics have shown.
Of the total figure, 243 people were below the ages of 13 and 19 years, Momodou Jobe, public relations officer and officer commanding prosecutions at the NDEA told journalists yesterday, ahead of this year's celebration of International Day Against Drug Abuse and Illicit Drug Trafficking.
Commemorated annually on 26th June, the day was set aside to increase awareness in and cooperation from the general public, especially the youth, to campaign against drug abuse and trafficking.
Briefing journalists at the NDEA head office along Kairaba Avenue, PRO Jobe revealed that in The Gambia, the celebration will be held in a series.
According to him, on the day itself, there will be a procession from the Pipeline Mosque to the Kanifing Municipal Council grounds. A week later, there will be a symposium to be organized where youth and youth organizations and other invitees will grace the occasion; and the third stage will be the destruction of confiscated drugs from traffickers.
PRO Jobe told reporters that the local NDEA theme for this year's celebration is: "Ignore Drugs, Stay Healthy" and the global theme is: "Make health your new high in life, not drugs".
He stated that drug abuse and trafficking are not only a health threat, but also threaten global stability and socio-economic and political development across the world.
The NDEA mouthpiece further revealed that from 2010 to date, there has been a significant drop in arresting drug peddlers, meaning there is a general reduction in drug trafficking and peddling in the country.
This, he added, is due to the massive sensitization campaigns in schools and communities across the country on the dangers of illicit drugs, and the support of sister securities for their combined support in the crusade to fight drug peddling and traffickers in the country.
However,he highlighted some challenges faced by his agency, among them the timely reporting of suspected drug traffickers.
Jobe went on to call on the general public to come forward and give evidence in the courts, to help the NDEA and the government to wipe out drug traffickers in the country.
Read Other Articles In Article (Archive)