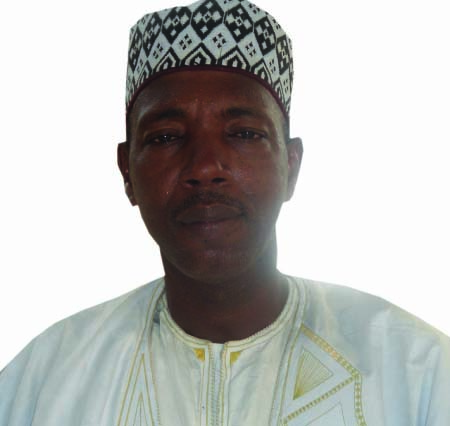 Opposition leader Hon. Hamat Bah of the National Reconciliation Party, NRP, has spelt out his views regarding holding a dialogue with the APRC government, as suggested by GMC leader Mai Fatty in an article published recently by The Standard newspaper.
"I want to make it categorically clear that you cannot have such a dialogue from a position of weakness. The opposition in The Gambia is fragmented and disunited; and, of course, Jammeh does not see the opposition as a threat for now, unless we reorganize ourselves. That is, unless we do what we are supposed to do, for him to believe that there is a need for a dialogue".
Speaking at a press conference at his party headquarters last weekend, Hamat Bah went on to give an example.
He recalled that when Sheriff Dibba (late leader of the opposition National Convention Party, NCP) asked [former President] Jawara for a government of national unity, Jawara's response was that there was no need for such a development, since his ruling PPP party had a overwhelming majority in the legislature.
"When you say let's negotiate. What interest does Jammeh have to negotiate with us – he is dominating the parliament, all the municipal/area councils."
Moreover, Bah went on, "I strongly believe that whilst the idea of negotiation can be a good idea, it should not be restricted to political parties."
The opposition leader said national professional bodies with a stake in the system, such as the teachers union, press union, lawyers, doctors, NGOs and all other professional bodies must be part of any negotiation on the political destiny and future of The Gambia.
"It should be in the form of a national conference", not restricted to political parties only. He said all bodies with an interest and stake in the development and advancement of the country should be part of any process to further democracy in this country, "because they are all affected".
"So if there is to be any dialogue, it has to be a dialogue that encompasses everybody in the country, so that we can have a national conference."
"There is, of course, the need for political reform", he continued, and said there is need for dialogue on political reform among political parties, supported by international organizations.
He added: "It is rather unfortunate that the Commonwealth that was very instrumental in this" are no longer involved in Gambian affairs.
Hon. Bah declared that there can be "a national conference to discuss some of the issues affecting the development of this country".
However, he pointed out, "at this point in time, the opposition is weak, fragmented; it does not pose any threat to Yahya Jammeh", as far as he is concerned.
"And that means, if you are negotiating, you are doing so from a position of weakness. And when you are weak and go to negotiate you lose; you become a loser".
According to Hamat Bah, the country's opposition parties have to go back to the drawing board, have an inward assessment of themselves, draw a new strategy, be on the move and let people see this, "for them to believe that now the government would understand they have a real force that has taken up issues with them. Then I think that is the time we will be strong enough to say, let's talk; but not at this point".
He added that he supports the inter-party dialogue mechanism in place. "But again the APRC didn't have much interest in being part of it."
He said when it started the Vice President represented the APRC. "But at the end of the day, they must have felt that it shouldn't waste their time, and went out of it". He added that this inter-party consultative process was initiated by the Commonwealth, supported by ECOWAS and other agencies.
The opposition, Bah further declared, must accept that it is "weak, divided"…And must engage in self-criticism; accept that "it is failing and has failed the Gambian people".
"And I hope that come 2016 (the next national elections), we would not fail the people. Because the people want a change; the Gambian people want a change. But they must be convinced that there is a credible opposition they can rely on for a change. And that's why most of them don't go to vote; half of the voters tend to stay at home, and don't vote".
Bah said opposition members are engaged in "self-promotion, and advancing selfish interest, when the real issue is we have to take on the man."
He added: "That is why our party believes that our strong point is consistency; and that boycotting elections does not solve the problem, because it does not stop Jammeh from being President.
"And we've said it from day one. If we were plenty in the National Assembly, and controlling two or three councils, if you talk about dialogue I can understand…
He said the way forward is not by boycotting elections; that "you can only get the government to negotiate when they feel threatened".
He said that was why all efforts with Rev. Jesse Jackson (to organize talks between the opposition and the government) failed.
Bah said getting into talks with the APRC is "not feasible for now." He said the opposition must "go back to the drawing board, reoganise and put a strong challenge to Jammeh and his regime".
That is the time, he added, when he would feel that talking to the APRC would be important.
The opposition leader further clarified: "Dialogue is not to be part of their government. Our dialogue is to have political reform, electoral reform", with all stakeholders sitting at the table.
Read Other Articles In Article (Archive)