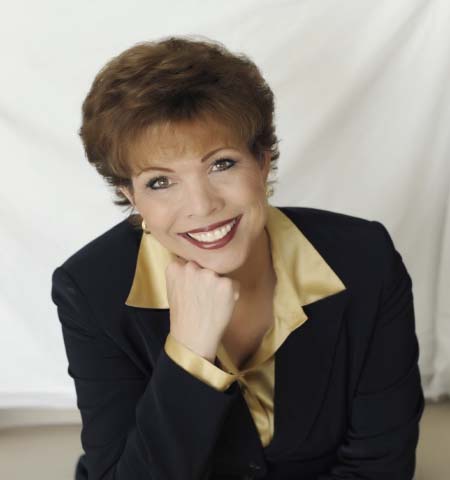 Author of six books, including the internationally popular Believe It! Become It! How to Hurdle Barriers and Excel Like Never Before.

Recipient of the "Points of Light Award" given by President George W. Bush. Recipient of the "President's Volunteer Service Award" given by President Barack Obama.
Honored as Washington State Young Mother.
Paula received her Bachelor of Arts in 1971, and her Doctorate in 2004.
Dr. Paula created the Global Prosperity and Peace Initiative. She works with Prosperity and Peace Ambassadors in 196 nations to fulfill their mission "to increase the level of love, prosperity, and peace on Earth."

Currently, Paula is the Founder and CEO of the Women's Information Network (WIN) an online educational and social network for women and a global community of women in many countries. See www.WomensInformationNetwork.com. The WIN hosted the largest gathering of women in the history for the 100th anniversary of International Women's Day on March 8, 2011: 377 live events in 152 countries.
Paula created "Total Life Excellence." This program strengthens women in every part of their lives: mentally, physically, emotionally, socially, spiritually, financially, and in their relationships. She is the Mentor of Mentors, training Life Coaches worldwide to teach Total Life Excellence to their clients. She is also founder of Solutions For Families, Inc, Women Celebrating Life, Inc., Families Now, Inc., Unlimited Living International, Inc. Former member of the National Board of Directors, Worldwide Organization for Women. Former Vice President of eFamily.com. Former Executive Director of Families Worldwide Inc.
She was a former radio personality, hosted a daily two-hour show called "Solutions for Families." Magazine contributor, written articles for People Magazine, International Business Times, Boston Globe, ABC 11, Worth Magazine, Family Living, Executive Excellence. She is the producer of The Fellingham Family musical group. Paula's eight-member family band performed across America and internationally for twelve summers. During their final season, The Fellingham Family presented 273 shows.
Paula has given presentations to delegates at the United Nations, for the World Movement of Mothers in Paris, and at numerous other conferences across the world. Paula participated in the World Congress on Families in Geneva, and at the World Movement of Mothers Conference at NATO Headquarters.
Global Prosperity and Peace Initiative was launched at the Second World Parliament on Spirituality November 17 – 20, 2016, in Salt Lake City, Utah, United States, with the central mission to promote peace and prosperity in the world which will be fostered with its Master Action Plan (a Prosperity and Peace MAP) that will be implemented in 196 nations with the support of a carefully selected vibrant team who will help implement the Initiative by collaborating with individuals, local leaders, organizations, businesses, schools, parents, etc., in all the target countries. One salient undertone in the founding of GPI is that without peace there cannot be development and prosperity in the human society.
Globally, human security situation remains fluid and volatile with a deep lack of sense of community ignited by deep-seated differences over history, political and economic systems, ethnicity, religion, and cultural traditions that have prevented the diverse societies of the world from seeking a unified and shared destiny.
However, and fortunately, the realization that future peace and prosperity lies in community-building and integration is spreading around the world as institutions, organizations and individuals are waking up to this stark reality.
This new trend holds the seeds for the development of effective and action-oriented measures that can make a real difference on issues of peace, security and human prosperity. This makes the mission and mandate of GPPI very vital, strategic and highly invaluable for our present times.
Increasing love, prosperity, and peace begins in each individual person's heart. It requires that we each try to live our best lives; striving to excel in all areas of our lives. Therefore, as the foundation of our Initiative we teach Total Life Excellence. These are 7 comprehensive programs to strengthen people mentally, physically, emotionally, socially, spiritually, financially, and in all their relationships.
Thus, Global Prosperity and Peace Initiative is being undertaken to ensure that a phenomenal peace is realized for our global family. On the strength of this, the organization proposes that in all its target 196 countries of the world, a group of peace-creating experts will be selected to ensure that every nation will enjoy peace and progress locally, which is being undertaken to purify societal awareness so that problems that disturb local and global peace would be eliminated.
.As it has become widely observable that progress on the development front cannot be if peace and stability are not ensured and sustained, and vice versa thus gaining significant importance in the global debate, including in the context of the post-2015 global development agenda Therefore, the quest for peace for the attainment of human prosperity has been at the core of the agenda of the world's governing body, the United Nations and embedded in the Sustainable Development Goals (STG).
The 70th anniversary year of the United Nations saw bold new agreements from member states to "foster peaceful, just and inclusive societies which are free from fear and violence" and to "bring sustained international attention to sustaining peace".
Thus, as an organization devoted to the building of peace and progress around the world, Global Prosperity and Peace in its mission and mandate largely embraces global framework for fostering peace around the world with commitment to becoming the standard of peace and prosperity building-excellence.
Read Other Articles In Article (Archive)