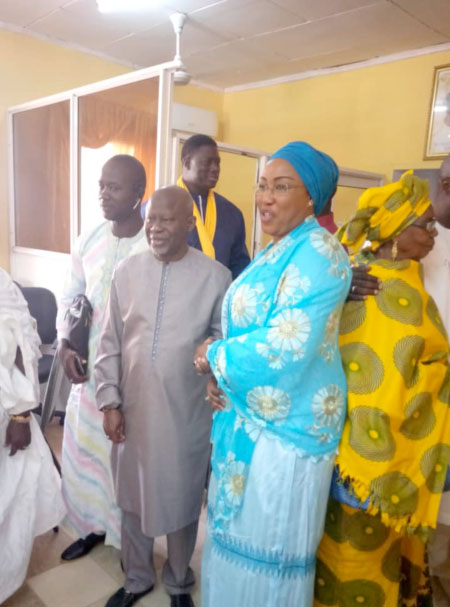 Former African Development Bank human capital chief, Oley Dibba-Wadda, has joined the United Democratic Party (UDP) at a ceremony held in Pipeline on Thursday, According Fatu Network.

She was welcomed and challenged by secretary general and leader of the party, Ousainu Darboe to "be visible and be heard."
"Be visible and be heard so that those people in Nyakoi who have never seen Oley Dibba would say, 'oh this is Oley Dibba', or those people in Saloum would say, 'oh this person is Oley Dibba'," Mr. Darboe challenged Dibba-Wadda, who is now the president and chief executive officer of Gam African Institute for Leadership, a non-profit organisation that works towards providing and equipping African youths with skills to grow into leaders.
The UDP leader praised Dibba-Wadda on her decision to join UDP, saying: "When I read your profile, it became quite apparent to me that it's people of your calibre of both sexes that one would need in a political organisation."
"For us, our party is a government and certainly governments attend to the affairs of the state, and we think we can attend to the affairs of the state in a manner that is constructive but others would see it as opposition talk. But I think with people like you, your contribution would hardly be seen by anyone as just mere opposition talk," the UDP leader said.
Read Other Articles In Article (Archive)