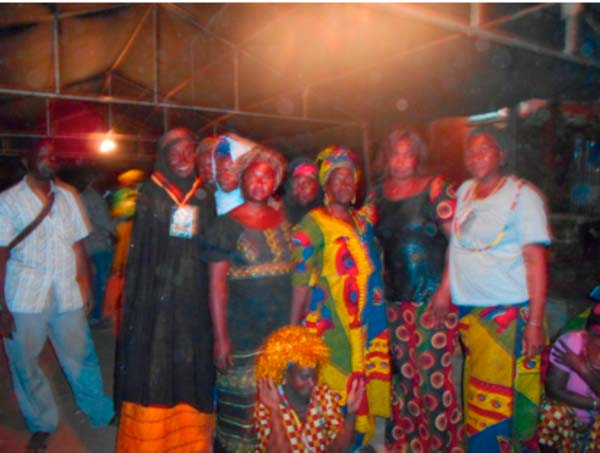 The community of Old Yundum in partnership with their market vendors and catchment areas Sunday celebrated the coalition's victory in last year's presidential election.

The celebration was in the form of a massive set-setal around the market and its surroundings, with the aim to reduce malaria and other environmental diseases.
It also availed the Brikama Area Council to discuss issues affecting the women at the market and carve the way forward.
Speaking at the meeting, Ndey Joof, chairperson of Old Yundum Market Women, expressed profound gratitude on behalf of the Old Yundum community.
The celebration was to show solidarity with the new government under the presidency of Adama Barrow and his coalition members, she said.
"We congratulate them for their victory in the last December 1 presidential election and, by extension, for their cooperation and team work by ensuring that they effected positive change and restored democracy and human rights in the country."
She also highlighted some of the constraints the women are facing in the market, such as lack of a dumpsite at the Old Yundum Market, water, a watchman and toilets.
The lack of such facilities in the market poses a great concern for the vendors, and they want the Brikama Area Council to urgently address these issues of concern.
According to her, the vendors are paying their taxes every day, and these facilities were not provided for them.
Also speaking at the meeting was one Hawa Bah, a market committee member, who commended the Alkalo of Old Yundum for opening an office for the local people to meet for meetings and to share ideas and concerns.
She also advised the community to continue the cooperation and called on the BAC to come to their aid, as they are paying their dues every day to the council.
The permanent secretary Ministry of Environment, Lamin Jawara, also thanked the women of Old Yundum for their commitment and cooperation in ensuring sound environmental cleanness in their market.
He advised them to continue with the spirit of unity and cooperation, while assuring them that efforts are under way to address their concerns.
Hon. Hamat Bah, Minister of Tourism and Culture, expressed his appreciation for the commitment of women not only in Old Yundum, but the whole country.
He said women of the country are putting more effort in all areas, particularly on domestic matters.
The Tourism minister assured them that their concerns would be solved by voting in the right candidate in the upcoming parliamentary election.
Read Other Articles In Article (Archive)