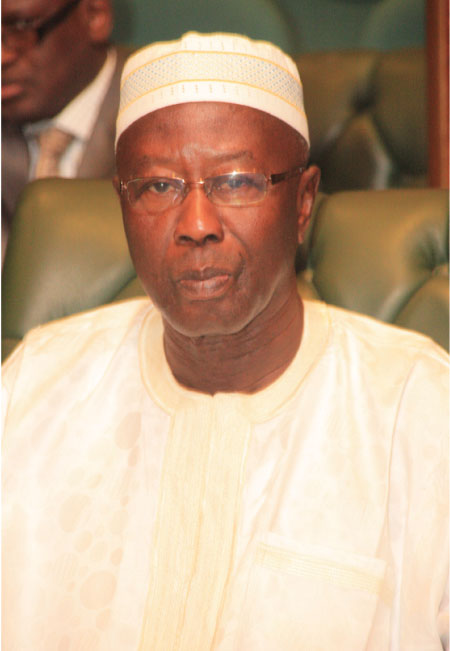 The trial of Lamin Waa Juwara, former Lands Minister, and two others was yesterday set for judgment at the Banjul Magistrates' Court before acting principal magistrate M.S. Jallow.
The other accused persons are Tamsir Onasis Conteh, a businessman, and Hamidou Jallow, principal lands and valuation officer at the said ministry.
Adopting the briefs yesterday, the state prosecutor Babuccar Drammeh, said he was applying to adopt the prosecution's briefs dated 30 December 2015 and filed on 31 December 2015, and the prosecution was relying on the points of law cited during the trial.
He said he had filed the replied on points of law on 8 February 2016 and the prosecution was, therefore, urging the court to convict the accused persons accordingly.
Defence counsel Abdoulie Sissoho said that on behalf of the first accused person, he wished to adopt his briefs dated 1 February 2016, and filed on the same day.
He also said he wished to adopt the briefs on behalf of the second and third accused persons dated 3 February 2016 and filed the same day.
The defence, therefore, urged the court to acquit and discharge the accused accordingly.
Barrister Sissoho pointed out that the defence relied on all the paragraphs in their briefs on behalf of the accused persons.
The case was then adjourned until 14 March 2016 for judgment.
Read Other Articles In Article (Archive)