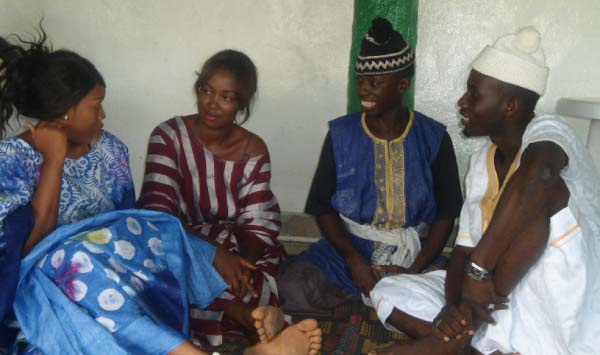 A young drama group on Thursday performed at the Banjul Breweries to show their talent.
The group was sponsored during the Ramadan to perform a very interesting programme on TV. The programme was organised by Ocean Grafix in collaboration with Banjul Breweries.
Speaking on Wednesday, Modou Njie, chief executive officer of the organization, thanked Banjul Breweries for their collaboration, noting that without the intervention of Banjul Breweries "this Ramadan programme would not have been successful".
He therefore commended the general manager of Banjul Breweries for his support.
Njie also said that during the Ramadan some of the mosques were given some Ramadan gifts. "Banjul Breweries took the right direction in sponsoring this Ramadan programme," he said, adding that any help one renders is a big thing to the almighty Allah. "I was very comfortable because the President was very happy about it, as Banjul Breweries advertised the programme," Mr Njie said, adding: "Drinks were also distributed to all these mosques."
Borry Darboe, senior sales manager of Banjul Breweries, thanked also his company's management for sponsoring the programme, saying it is very nice to provide for those fasting.
 He gave a brief history of Banjul Breweries saying it started in 1975. "Since that time the company has been operating successfully in the country and is here to maximize its products," he said.
 This year the company has been focusing on youths through drama and music, Mr Darboe said.
Read Other Articles In Article (Archive)