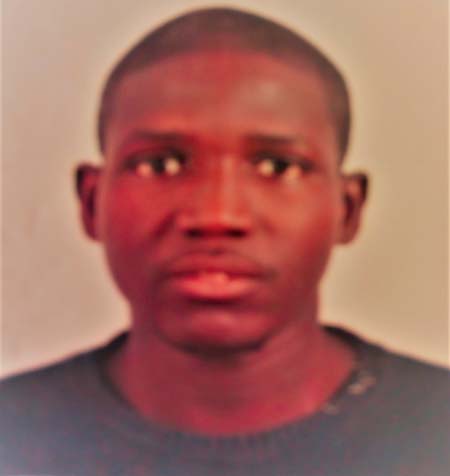 The alleged killer of one Badou Kebbeh, a Senegalese national, on 23 April this year in Nema, Jola Kunda, has been arrested.

It would be recalled that on 23 April 2017 in Nema, Jola Kunda, Mustapha Gaye allegedly stabbed and killed Badou Kebbeh with a knife.
Since then Mustapha Gaye was on the run and investigations revealed that he escaped into Senegal through the porous borders of Jarra Soma.
Since then The Gambia Police Force worked tirelessly with her counterparts in the sister Republic of Senegal to bring him to justice.
Last week the intelligence network between the GPF and the Senegalese police spotted and arrested the suspect in Kaolack, Senegal.
His repatriation was made possible due to the efforts and close collaboration between the GPF, Senegalese Police and the Embassies of the two sisterly countries.
Furthermore, investigation revealed that Mustapha's real name is Alhagi Gaye and his address is: Mayamba in NBR instead of Kaolack as it was reported.
Currently, Alhagi Gaye (Mustapha Gaye) is in Police net and is helping the police in their investigation.
Read Other Articles In Article (Archive)