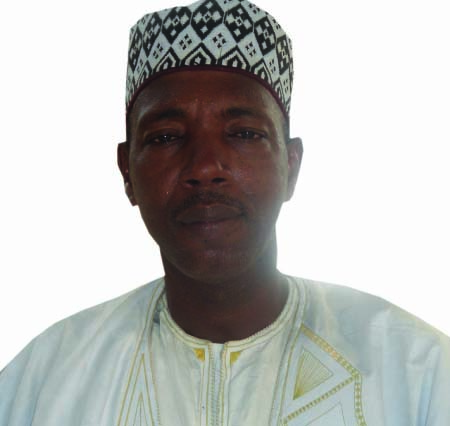 "We are very optimistic of winning the election; 100 per cent sure of victory.By the end of the election, the NRP candidate will be announced as the winner," said Hamat Bah, leader of the National Reconciliation Party (NRP).
Hon. Bah was speaking of the by-election scheduled for tomorrow, Thursday – 6 August – to fill in the vacant seat for Lower Saloum constituency at the National Assembly. 
The election is being contested by Modou Bamba Gaye of the NRP, and Kaba Touray of the ruling Alliance for Patriotic Re-orientation and Construction (APRC) party.
The NRP leader is currently on the grounds in Lower Saloum from where he spoke to The Point newspaper on levelling the ground for a victory for the NRP candidate.
Bah said his optimism of victory is not based in the air as the Lower Saloum electorate have been coming out en mass to attend the rallies of the NRP.
"They are avoiding the APRC rallies to come to our rally," he claimed.
Hon. Bah said what motivated the electorate to come to the NRP is because the party is telling them the facts; facts that cannot be disputed. 
"We have proved to the electorate that the APRC is not to be trusted because the promise they made during the presidential, parliamentary and local government elections are never fulfilled. They always make empty promises," he said.
The NRP leader claimed that the APRC has been promising the people of Lower Saloum that they would build the road from Kaur to Jimbala, and also promised them stable water and electricity supply.
"They have not built the road. Electricity is erratic, almost non-existent; some areas go for three to four days without electricity because they alternate current supply among the communities. Even if they get it, it only lasts for a few hours," he said.
"And for water, you have to queue for hours, sometimes the whole day you would not have pipe-borne water," he added.
Besides, he said youth unemployment is "massive" in Lower Saloum.
The NRP leader said when a formal announcement is finally made that the NRP candidate had won, "that will be the end of gathering farmers as tools to go to Kanilai at the expense of their farms". 
"Our MP will stand with and stand by the people of Lower Saloum and defend their interest and the interest of The Gambia at large," he added.
So far, Hon. Bah said, the ground has been levelled. 
"But I told the IEC that Wednesday is a cooling off period, no campaign day; so if the APRC is allowed to campaign then the NRP will also campaign," he said, adding: "We will not sit down and allow our rights to be trampled upon." 
Read Other Articles In Article (Archive)