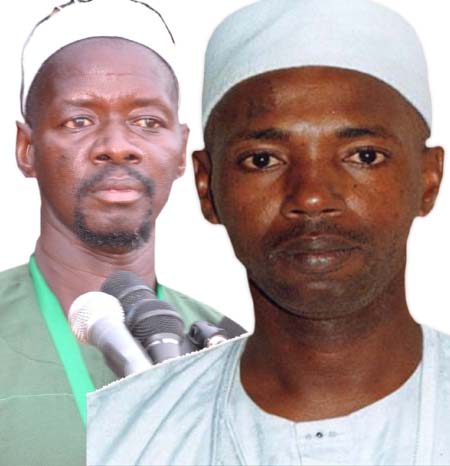 Hamat NK Bah, leader of the opposition National Reconciliation Party (NRP), has called on the Inspector General of Police to immediately arrest and prosecute one Demba Sey, who reportedly defected from the NRP to the ruling APRC party, and declared that he mobilized Senegalese to register and vote for the NRP during the 2006 presidential election.
Demba Sey, according to news reports, told a meeting in Kaur last month, during President Yahya Jammeh's meet-the-people tour that he mobilised Senegalese residents in the border area near the Upper Saloum District in the Central River Region to register and vote for the NRP during the last elections held in the country.
Sey, who said he was moved to join the APRC after realising that it is a waste of time to follow the opposition in this country, reportedly told the meeting that he has now realized that there is no credible opposition party that can defeat the ruling APRC in elections.
Reacting to Sey's claims, in an interview with this paper, Hamat Bah refuted the claims, stressing that, no matter what, only the truth shall prevail at the end of the day.
"There is no way you can mobilize Senegalese or foreigners to register and vote for you without you being caught or punished," he said, while calling on the IGP to arrest and charge Sey.
Noting that one of Sey's parents was Senegalese, Bah stated that Sey was at one time with his party (NRP), but had a problem with the community.
"Sey had a problem with the community and wanted my party to support him". He added that the problem was related to farmland, and expected his party to give support on that. "The NRP will never give its support to people "engage in illegal activities," Bah said.
The NRP leader, who said he will be running as a presidential candidate for the third time in the 24th November polls, said his party wants to get the presidency, come election day.
According to him, the NRP party manifesto will clearly spell out its programmes.
"We will make sure that every Gambian has access to our manifesto, reads it and make their opinion. We are not sure whether the 2011 polls will be credible, but we wish it will be free and fair," Bah said, while commending the IEC for successfully completing the general voter registration exercise.
In his view, the most important thing for Gambians now is what will come next in three months' time. He stated that come 25th November, Gambia will no longer be the same.
Read Other Articles In Article (Archive)