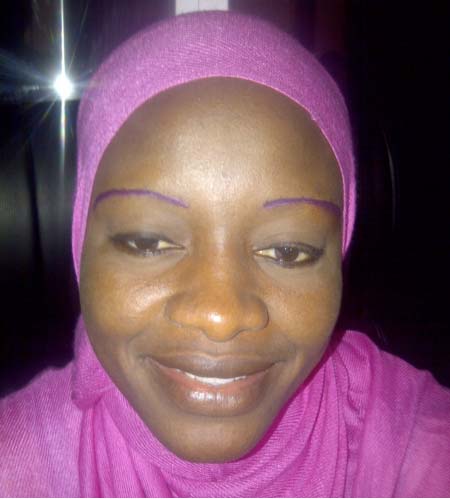 People with diabetes can stay healthy and live a normal life if they do regular medical check-ups and take care of their diet, the programme officer at the Gambia Diabetes Association has said.
Awa Sanyang said diabetes care and treatment services are available at all major health facilities in The Gambia, and a specialised care is available at the Edward Francis Small Teaching Hospital in Banjul.
"Anti-diabetes drugs are readily available in the country," she said during a presentation at a press briefing held at NaNA recently, as part of activities commemorating World Diabetes Day, 14 November.
Ms Sanyang noted that there are a lot of misconceptions about diabetes, but people should ignore that and seek assistance from the right sources – health facilities.
She said effective diabetes management requires good care seeking behaviour such as early reporting and screening, taking medicines as prescribed by clinicians, regular medical check-up and following medical advice.
Obtaining appropriate health advice about the management of diabetes can lead to early detection and management, reduce the risk of the complications, and reduce social, emotional and economic burden on the patient and the entire family, the programme officer said.
Ms Sanyang noted that good health care seeking behaviour has many advantages and benefits to the patients, their families and the medical services.
She said at home, family members have a role to play in the management of diabetes.
"Families should recognise the needs of the diabetes patients, especially with regard to the type of foods consumed," she said, adding that families should help in providing financial support to meet the needs of the diabetes patients.
She pointed out that special attention and care should be given to patients who are very weak or old.
Risk factors, signs
The programme officer of the diabetes association pointed out that some of the causes and risk factors to diabetes are obesity, physical inactivity, use of tobacco, and high consumption of alcohol, starchy and fatty foods.
Signs and symptoms of diabetes include frequent urination, excessive thirst, blurred vision, mood changes, extreme hunger, unusual weight loss, extreme fatigue, and irritability.
Also, cuts or bruises that are slow to heal, tingling or numbness in the hands or feet, and recurring skin, gum or bladder infection are parts of the signs of diabetes.
Ms Sanyang said diabetes can be prevented and control since it is a lifestyle disease.
Prevention and control requires adopting healthy behaviours such as regular physical exercise, avoid or reduce the consumption of alcohol, and avoid eating too much fatty and starchy food.
Consuming fruits and vegetables regularly, avoiding fizzy drinks, taking more of natural fruit juice, and avoiding smoking can also help prevent diabetes.
Read Other Articles In Article (Archive)