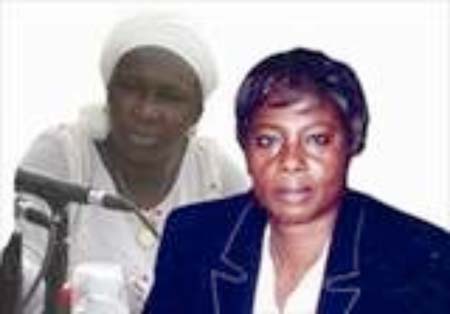 More than 200 students from Farafenni and Ngain Sanjal Senior Secondary schools and 100 Islamic scholars, Quranic teachers and Imams were sensitised on the health effects of Female Genital Mutilation/ Cutting (FGM/C).
They were also educated on the effects of forced and early marriage, and other harmful traditional practices.
The programme was part of ongoing sensitisation campaigns by Gamcotrap, a local women's rights NGO, geared towards stopping FGM and other harmful traditional practices.
The latest programmes were recently held in Konteh Kunda Sukuto, Farafenni and Ngain Sanjal Senior Secondary schools in North Bank Region.
Dr Isatou Touray, executive director of Gamcotrap, said the agency is committed to generating public dialogue on ending the practice of FGM as well as forced and early marriage to protect the health of women and girls.
She stated that FGM and early marriage are violations of fundamental human rights and as such concerted efforts are needed to end the practices.
Dr Touray said students are targeted in the campaign to create greater understanding on the protection and preservation of their reproductive health.
Imams and religious scholars have an important role in clarifying Islamic point of view, she said.
"FGM contribute to prolong labour and complications as evident in research on the practice of FGM and early marriage," the Gamcotrap boss said.
Amie Bojang Sissoho, senior official of Gamcotrap, said working with schools would strengthen behavioural change on the practice and empower students to take the lead in protecting their reproductive health.
Marie Small, senior programme coordinator at Gamcotrap, said FGM and early marriage affect the reproductive health of women and remain public health concern.
Amadou Tambedou, senior cluster monitor at the Regional Education Directorate region 3, told students to be vigilant in disseminating messages about the negative effects of FGM, forced and early marriage at school and community levels.
Oustass Khalifa Jammeh also of region 3 said FGM and early marriage is un-Islamic and a violation of women and child's rights.
He called on Islamic scholars to clarify the Islamic point of view on the practice as more women continue to encounter serious health complications due to religious misinterpretation.
Bakary Jammeh, a community-based facilitator of Illiasa Cluster, lauded Gamcotrap for the programme, saying it would increase public awareness on the negative effects of FGM among the Islamic scholars and school children.
Other Imams and Islamic scholars who spoke on the event called for intensification of such advocacy programmes to strengthen public awareness with the view to halt the practice.
Read Other Articles In Article (Archive)