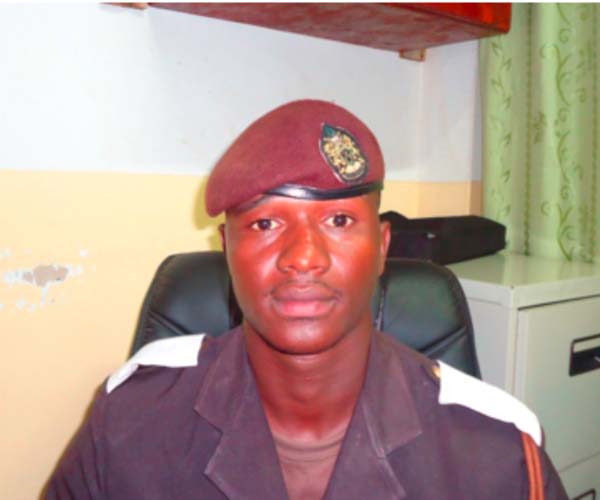 The public relations officer of the Gambia Immigration Department, Cadet Inspector Saidou Bah, has called on non-Gambians to regularize their status.
According to PRO Bah, the immigration has given all non-Gambians residing in the country a grace period of three months, since the beginning of 2015; hence all are urged to regularize their status to avoid being raided and arrested for residence permits.
Speaking on Monday in an interview with this paper, PRO Bah said it was not in the interest of the department to go out raiding. However, this could be done as a last resort if aliens are refusing to regularize their status, he added.
"We expect people to come forward to regularize their status and process their documentation professionally and diplomatically, and should not wait until the immigration authorities declare raiding," he said.
He disclosed that permit A is mainly for residence and permit B for residence and employment, adding that ECOWAS nationals need residential permit B, costing D1,300, which gives the individual the authority to work; which is different from permit A, costing D1,100 and which gives no authority to seek employment.
Regarding non-ECOWAS nationals residing in the country, PRO Bah said that before these people could apply for a permit, they need first to take the aliens identification card, costing D1,500.
After obtaining their aliens ID card, they would then be qualified to apply for the residential permit A or B.
"We at the Department of Immigration are urging everybody to come forward to regularize their status," Cadet Inspect Bah said.
He expressed appreciation for aliens who have so far turned out to regularize their status with the immigration.
However, "there are a good number of aliens who are not forthcoming to regularize their status and this is against the Immigration Act," he added.
The department of Immigration is also expecting people doing business to quickly regularize their status, so they could run their business unhindered, he continued.
For people from countries exempted from taking a residential permit or aliens ID card, such as nationals from Senegal, Ivory Coast and Guinea Bissau, these are also expected to regularize their status by going through immigration procedures and taking the necessary documents, costing D200, the Immigration PRO said.
He also advised landlords and people hosting non-Gambians to be vigilant and to cooperate with the security services, to ensure such residents in their houses regularize their status.
"Every citizen must be a good ambassador of your own country, and by doing so if you find yourself in any country, try to be law-abiding."
Concluding, PRO Bah reiterated the call of the Immigration authorities for all aliens to ensure they regularize their status, adding that the immigration department would apply its Act to the letter on defaulters.
"We expect people to regularize their status to enable you to have a comfortable stay in the country," he said, adding that The Gambia is a signatory to most of the ECOWAS protocols and conventions, and the country has been commended for her tolerance and respect for those conventions.
Read Other Articles In Article (Archive)