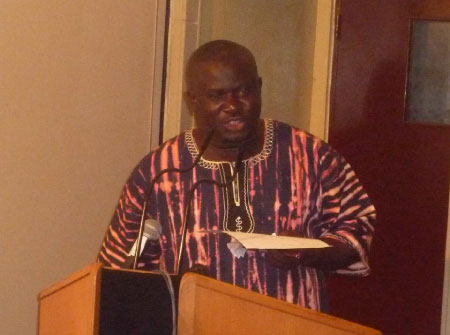 A two-day sensitization workshop for small-scale holders in the tourism industry yesterday kicked started at the Baobab Holiday Resort.
The workshop was organised by The Gambia Tourism Board in collaboration with Child Protection Alliance (CPA).
The workshop sought to sensitize the participants on the code of conduct for the protection of children from sexual exploitation in tourism as well as on child rights and regional and international legal instruments.
Speaking during the official opening of the workshop, Musukuta Badjie, programme officer at CPA, thanked the Gambia Tourism Board for partnering with them in organizing such an important workshop.
She also hailed the British High Commission in Banjul for sponsoring the sensitization workshop.
According to her, during the two days, participants will be exposed to so many issues relating to child rights and some of the things that happen at workplaces will also be discussed.
"We are trying to sell responsible tourism," she said, adding that all those within the tourism sector have a role to play in child protection.
Ousman Kebbeh, speaking on behalf of the director general of Gambia Tourism Board, said tourism is not only for exchange earning but also providing employment for the youth of the country.
All this happens with the Gambia government providing the enable environment for the industry to grow, he said.
 "Our children are the future leaders of this country so they need to be protected by all course," Kebbeh said, adding that the tourism Offence Act provides severer punishment for child offenders.
"We don't want tourists who come to the country for sexual exploitation of our children but we welcome tourists who will bring more income to the country so that we can create more employment for Gambians," he said.
Njundu Drammeh, national coordinator of CPA, who chaired the opening ceremony, thanked all the participants for attending the workshop.
He emphasized the need to protect the tourism sector. "We also need to protect children," he said, while calling on the participants to make the best use of the sensitization workshop.
Read Other Articles In Article (Archive)