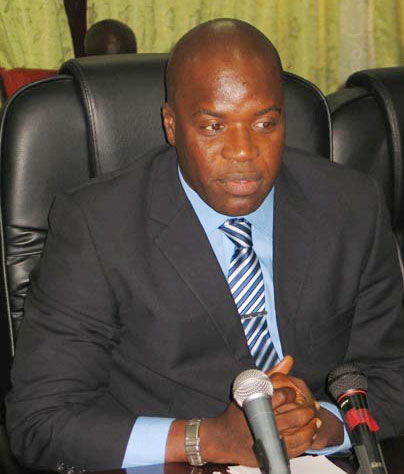 The Minister of Youth and Sports Hon. Sheriff Gomez has stated that it is not a practice anywhere in Africa that sports associations are given a subvention by the government.
He was responding to a question by Hon. Abdoulie Saine Member for Banjul Central, during the Question and Answer Session of the National Assembly meeting in Banjul on Wednesday. Minister Gomez also touched on the responsibilities of national associations in raising funds to successfully run their activities.
Below is the full text:

 "Madam Speaker, could the Hon. Minister tell this august House how many sporting bodies in the country are going to benefit from the Sports Development Fund, especially with the boost from the Taiwanese Government. Are the associations' governing clubs going to be supported by means of subvention, as there is serious need for that or by merit? What is the strategy in place?
The Minister in reply said:
"I wish to inform this august Assembly that it is not the practice anywhere in Africa that sports associations are given subvention by government.
 Associations are expected to put in place governance structures that will not only be able to draw out detailed long term development plans, but reinforce it with the necessary resource mobilisation strategy for sustainability, failure of which they should cease to exist." "It is high time that those given the responsibility to steer the affairs of national sports associations focus on the development of the athletes on whose behalf the associations are formed and managed," the Youth and Sports Minister added.
The Youth and Sports Minister stated that in order for National Sport Associations to take part in international competitions, they must be able to organise national league championships to provide an opportunity to every potential Gambian in every part of the country for the selection of the best athletes to effectively represent this country in the international competitions.
Once this is done, he added, the government as usual will continue to facilitate the participation of national teams in international competitions, since they belong to government and are representing the country at that level.
The minister also stated that his Ministry through the National Sports Council would contribute in any form possible, and not restricted to finance, to the funding of well-organised national championships for the encouragement of the spread of the game nationally, and selecting the best.
"Referring to the Taiwanese Sports Development Fund, My Ministry through the Office of the President, received US$25,200 in March this year meant to facilitate the payment of allowances to the seven Cuban coaches for Athletics, Volleyball and Boxing," he declared.
In concluding his answer, Minister Gomez said the fund was established primarily to facilitate the appointment and payment of salaries and other expenses to expatriate coaches/managers who can add real value to the development of our games.
Read Other Articles In Article (Archive)