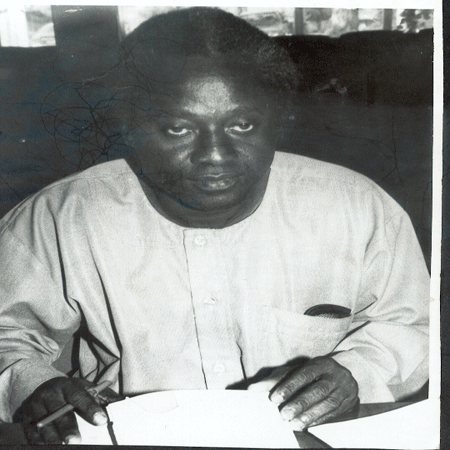 Mr. Halifa Sallah, spokesperson of the Opposition National Alliance for Democracy and Development, has emphasised that there is no government in the world that can go against the authority of the people, asserting that there cannot be a government based on democracy without access to information.
Delivering a lecture on "Freedom of Expression, Access and Empowerment", the theme of this year's World Press Freedom Day held at the Alliance Franco Gambienne last Saturday, Mr. Sallah said that if the giving and receiving of information is restricted, tyranny and impunity becomes the order of the day.
"If we are a sovereign people and we should determine our manner of government, we must be able to make informed choices. To make informed choices, you must be able to have freedom of expression and access to information," he said.
According to the NADD bigwig, the people can only be weakened by two things. This, he went on, is lack of information and lack of organisation, saying: "and that is why we have freedom of expression to give awareness and freedom of association to give organisation."
He went further to express the need to empower journalists so as to enable them to know how to execute their journalistic duties and professional rights and responsibilities in a manner that would enhance the integrity, dignity and support base of the profession.
Highlighting the perceived but natural struggle between tyranny and freedom of expression and information, Mr Sallah defiantly enthused that "The tyrants of yesterday have disappeared but the pen is still here. The tyrants of today will disappear but the pen will continue to defy them until there is no longer any tyrant and tyranny on the face of the earth."
In Mr. Sallah's view, the media as a whole is an institution that is indispensable to a democratic society. "There is no finger to point to any one but to look at the profession as a whole and the environment in which it is functioning," he noted.
As explained by Mr. Sallah, the fear of intimidation, which he said is the order of the day, is a real threat and it should not therefore be swept under the carpet. "We must accept the reality. There is absolutely no doubt that there are various ways of intimidation. I was one of them without any real basis," he averred.
Mr. Sallah went further to state that given such circumstances it is not only the duty of journalists to protect the media but that of society as a whole, warning that if the media does not exist, information and awareness would be curtailed, to the effect that informed choices cannot be made.
Read Other Articles In Article (Archive)