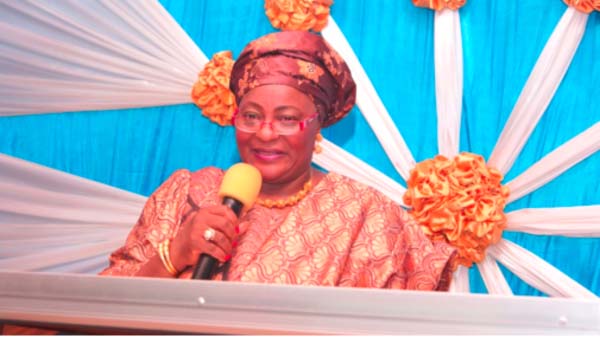 The Nigerian ambassador to The Gambia, Mrs Esther John Audu, recently held a thanksgiving service to mark the end of her tour-of-duty in The Gambia that lasted seven years and three months.
Held at the Evangelical Church of West Africa (ECWA) around the Westfield Junction, the thanksgiving service drew a huge attendance comprising members of the diplomatic corps, the Nigerian community, Gambian society as well as friends and well-wishers.
Addressing the packed church overflowing with admirers, Mrs Audu thanked God for giving her the opportunity to "represent the Federal Republic of Nigeria in The Gambia, not only for one term but also for two terms plus". For her, such opportunities are rare as most ambassadors hardly complete one term, much less a second one.
She then thanked the government and people of The Gambia, "who have been excellent hosts to her these past seven years and three months".
"I will keep coming back because The Gambia is also my home," she said to thundering applause.
She singled out the Gambian leader, President Yahya Jammeh, for praise as a visionary leader, and then described him as "a brother".
The outgoing Nigerian diplomat, who was also the Dean of the Diplomatic Corps in The Gambia, reaffirmed her abiding commitment to serve the Federal Republic of Nigeria at any level and in any capacity, saying that she faces the future with faith and total surrender to the will of God.
Before her posting to The Gambia, she had been a top-flight politician first as a member of the Nigeria's House of Representatives and then as a mayor of the Federal Capital Territory (FCT) Abuja.
Speaker after speaker showered encomia on her, unanimously describing the Nigerian diplomat as an "amazon". The Libyan ambassador to The Gambia, Ibrahim A. A. Abusheriah, speaking in the Hausa language, spoke glowingly of Mrs Audu, saying "she is more than one thousand men put together".
Caught between joy and sadness at the going of the Nigerian ambassador, Mrs Elizabeth Renner, former Speaker of The Gambia's National Assembly, extolled Mrs Audu as "an example to African women in general who has shown through her exemplary stewardship that the African woman is on the move."
Justice Emmanuel Fagbenle, the Nigerian-born Chief Justice of The Gambia, lauded the outgoing Nigerian ambassador for her pacifism and common touch, pointing out that she has a deep sense of humanity that endears her not only to the entire Nigerian community, but also to the wider Gambian society and beyond. "She will be sorely missed," he said.
Read Other Articles In Article (Archive)