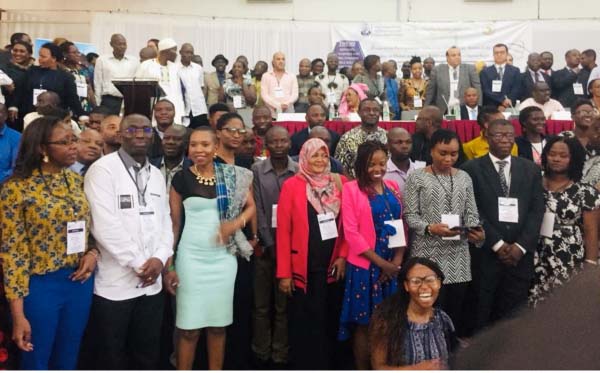 Tuesday 22 October 2019 Issue
Non-governmental Organisations (NGOs) in The Gambia have recently held a human rights forum as part of the 65th Ordinary Session of the African Commission on Human and peoples' Rights (ACHPR) and the 39th African Human Rights Book Fair, on the theme: Refugee returnees and IDPs towards curable solutions for displacement in Africa-moving from rhetoric to action.'

Hannah Foster, Executive Director of the African Center for Democracy and Human Rights Studies (ACDHRS) said the forum was organised to provide a platform for promoting human rights in Africa, saying it is instrumental to the African human rights system.
"The agenda of this forum is to develop CSOS and NGOs through consultation with participants and stakeholders from all the regions of Africa and beyond. It is a clear indication of our commitment on human rights," she said.
Soyata Maiga, chairperson of African Commission on Human and peoples' Rights (ACHPR) explained that the contribution of NGOs is a great significant to the forum towards the realisation of the vision and truth about human rights in their respective countries.
Read Other Articles In Article (Archive)