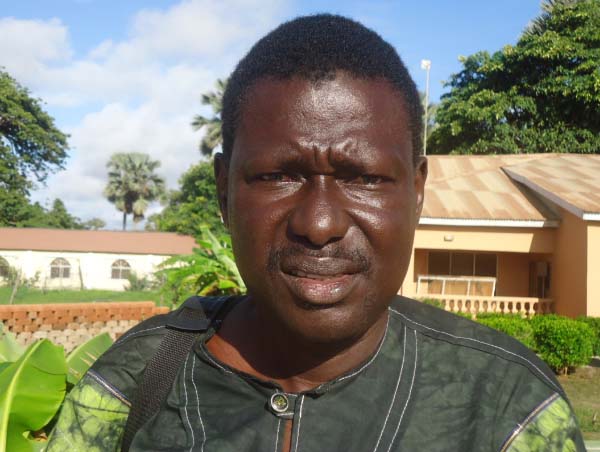 Amadou Demba, poultry farm manager at Siffoe Kombo in South West Coast Region, has stressed the importance of investing more in livestock production, and poultry production, noting that poultry farming in The Gambia is very important considering its economical values.
Mr Damba, who was speaking in an interview with this reporter recently after attending a small-enterprise development training, said the demand for poultry products is high in The Gambia, but the supplies that are coming from overseas are more than the demand.
"This is because what we produce we cannot meet the demand of the market and we cannot compete in the European markets, because the poultry products coming, either the eggs or the meats, they are not of good quality," he said.
"We are producing the best quality and in The Gambia you can buy a chick or chicken and slaughter and consume it that very day," he added.
"You can buy egg that was laid that very day or within that week, but the eggs that are coming from Europe are collected months before they are shipped or get into The Gambia and when they arrive in The Gambia they become rotten quickly."
He stated that the local poultry products that are produced locally are the best, and they could increase their production if government could control the importation of poultry products.
The Gambia poultry farmers would be able to meet the demand of poultry products of the country if the imported ones are ones are banned or reduced, he said.
He said they have a lot of potential to produce more and be able to supply the whole country, and even to export, but they could not produce more when they are not getting the markets.
He said what they are looking up to the government for is to reduce the importation of products like meat and eggs and they would be able to cater for the demand of The Gambia.
He also advised Gambians to invest in livestock product, like sheep, goats, cattle, saying for every festival they need animals to be able to reduce the importation of cattle from the neighbouring countries, which would enable them to obtain and sustain foreign currency.
He said because the demand for meat is high and if people go into livestock production like goats and sheep, they would be able to meet the demand of the people.
He called on the investors to invest in livestock production like sheep fattening, cattle rearing, cattle fattening, and goat rearing and fattening. 
Read Other Articles In Article (Archive)