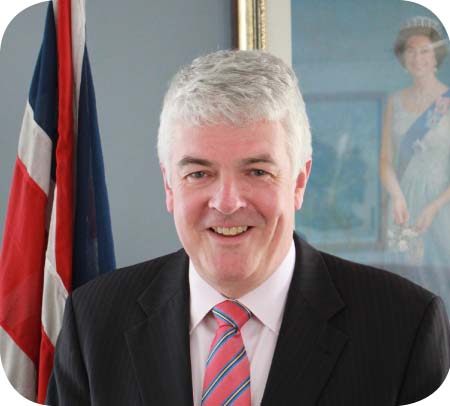 The new ambassador of the United Kingdom to The Gambia, Colin Wynn Crorkin MBE, will arrive in Banjul this weekend to take up his appointment. He will replace David Morley.
Mr Crorkin joined the UK Foreign Service in 1975 and has most recently served as UK's consul general at the British embassy in Kabul, Afghanistan, from February 2012 to date.
Prior to Afghanistan he served for almost five years (2006-2011) as deputy head of mission in Manila, Philippines.
His career spans numerous postings in Asia, the Middle East and Africa.
These include a deputy head of mission and charge d'affaires in Tripoli, Libya, in 2011; as consul general in Kirkuk, Iraq (2005-2006); as senior management officer in Baghdad, 2004-2005; as deputy head of mission in Tripoli, Libya, 2002-2004; as senior management officer in Lagos, Nigeria; and in Kinshasa, DRC, as management officer then deputy head of mission.
Mr Crorkin is married to Joanne Lynn Finnamore-Crorkin, and they have three children.
About his posting to The Gambia, Mr Crorkin has said:
"I am delighted to be appointed as Her Majesty's Ambassador to The Republic of The Gambia and I look forward to doing everything I can to strengthen the relationship between our two countries.There are strong cultural and family connections which bring us together.I look forward to working with our partners in both government and civil society to deepen our broad-based ties".
Read Other Articles In Article (Archive)