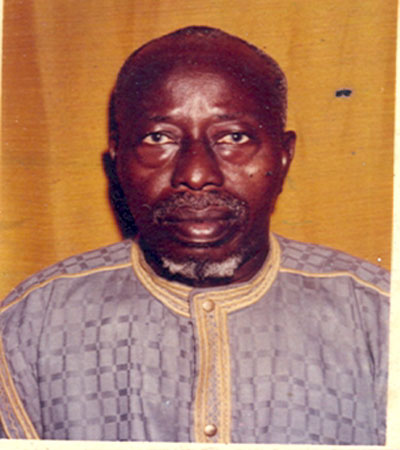 The new chief of Lower Niumi District in North Bank Region, Fabakary Nana Sonko of Essau village, has said his people are pleased with his recent appointment as Head Chief of Lower Niumi District.
Chief Nana Sonko revealed this during an exclusive interview with The Point at his Essau residence last Saturday.
According to Chief Sonko, when the news was heard over GRTS radio, all the 66 villages in his district sent representatives to declare their allegiance to President Jammeh and the APRC Party.
Chief Sonko described President Jammeh as a true African citizen, whose focus is to make The Gambia and Africa develop.
He called on the people of his District to give him their full support so that he can achieve his aspirations by bringing development projects and uniting the people of his district. The Lower Niumi Chief thanked President Jammeh, Secretary of State Ismaila Sambou, and Edward Seckan, the Governor of North Bank Region (NBR) for appointing him as the Head Chief of Lower Niumi District and promised to do his best.
 Mr. Dodou E.L. Njie, APRC village chairman for Essau, described the new chief as a well respected person within Lower Niumi District whom, he added, had the clout to develop and put together the people of his district for the sake of peace and co-operation.
 Since the appointment of the new chief, Mr. Njie went on, the people of Essau have shown their support to President Jammeh for good.
Mr. Njie said Chief Sonko had the commitment to head his District and promote the ideals of the APRC party.
Read Other Articles In Article (Archive)