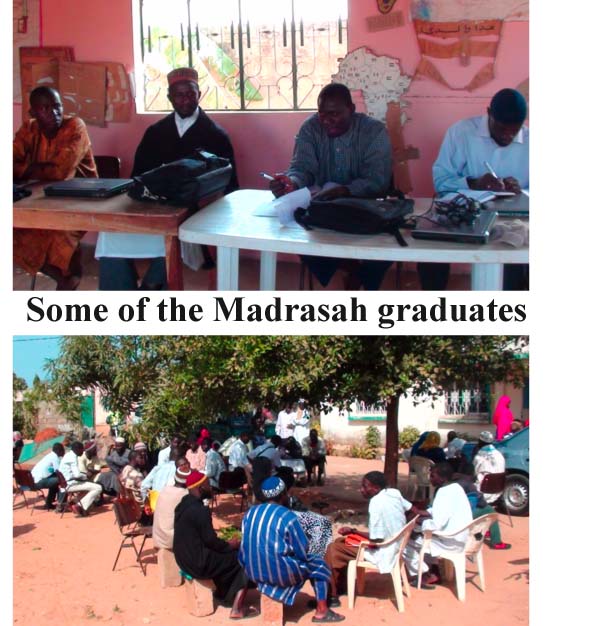 (Issue, Monday 30 March 2015)
The Islamic Online University (IOU), in collaboration with AMANAH the institution responsible for Arabic and Islamic education in The Gambia recently interviewed more than 200 prospective students for a scholarship package to be provided by the Ministry of Basic and Secondary Education (MOBSE).
The qualified candidates are expected to study the Intensive English Course (IEC) for one year then proceed to the bachelor's degree (B.Ed.) in education both to be provided by the IOU.
The aim of the scholarship package is to encourage Gambians to go back and serve in Madrasah's schools to improve the quality of Madrasah education.
This is why according to Ousainou Allen, the IOU country representative in The Gambia, the beneficiaries will be bonded upon receiving the scholarship package.
"It will be the same bond requirement of the Ministry of Basic and Secondary Education, because they are providing the scholarship.
"And we want them to go back and teach in the madrasahs," he said
Mr Allen also added that a follow-up interview will be conducted, where the details of the course and expectations will be highlighted.
Mamat Mbowe, the English language coordinator from AMANAH, said the current scholarship package is very important because it will benefit the madrasah graduates to be bilingual and increase the standard of their education thanks to MOBSE.
The IOU successfully completed the first phase of the IEC project last year in partnership with the Ministry of Basic and Secondary Education and AMANAH.
Based on the reflective results, the ministry extended the project and increased the number of the scholarships from 100 to 200 for madrasah graduates who intend to learn the English Language and continue onto IOU's programme of bachelor's degree in education (B.Ed).
Read Other Articles In Article (Archive)