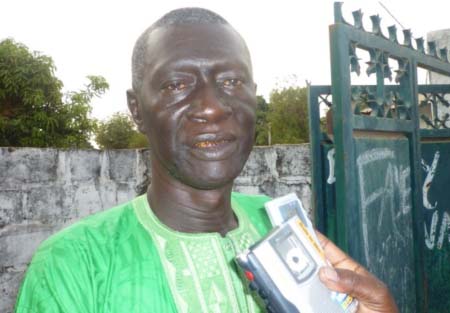 Paramount Chief of The Gambia, Alhaji Demba Sanyang, has officially handed over the mantle of leadership of Old Yundum village to Mamudou Faye, at a ceremony held in the village over the weekend.
The inauguration of Mr Faye as the new Alkalo of Old Yundum was attended by militants of the ruling APRC, religious leaders, council of elders, the National Assembly Member of Kombo North, and other dignitaries.
In his inaugural statement, Paramount Chief Sanyang said Mr Faye's appointment letter, dated 24th March, as Alkalo came from the office of the Governor of the West Coast Region endorsing him as the new village head of Old Yundum.
He said the letter indicated that the Minister for Local Government has approved Mr Faye's appointment, and urged him to acquaint himself with the Local Government Act 2002.
The newly-appointed alkalo was also asked to work toward "fostering unity in the village and to uphold the traditional norms and values of the village."
The Paramount Chief advised the new village head to endeavour to work hand in glove with the Old Yundum villagers for the development of the village.
He also urged the community to give Mr Faye all the necessary support to ensure that the village develops further.
Paramount Chief Sanyang urged the alkalo to forget about all the political differences, and work as a team with the villagers for the good of all.
Pa Jatta, the National Assembly Member for Kombo North, told the new village head that "he must exercise patience, especially in the society that he is serving".
The newly-appointed alkalo, Mamudou Faye, expressed delight about his appointment, adding that it is all because of the trust and confidence bestowed on him by the government and his community.
He thanked the Governor of the West Coast Region, and Old Yundum "for the trust bestow on me" and assured them that he would live up to expectations.
Mr Faye promised to work in line with the Local Government Act.
Read Other Articles In Article (Archive)