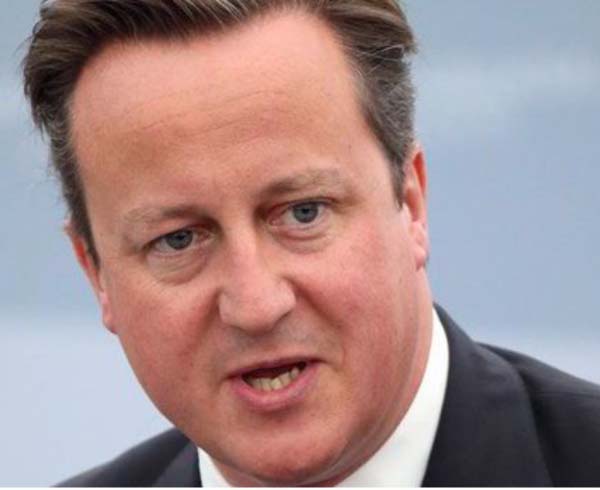 The United Kingdom Parliament has finally been dissolved paving the way for an intense and passionate election campaign across the country.
This time round most West Africans including Senegambians who are qualified to cast their votes in the coming elections said they are set to vote in order to continue contributing their quota to various sectors of the economy.
The dissolution of Parliament has been confirmed and widely reported when David Cameron, who was leading the coalition government, went to Buckingham Palace and met the Queen for a formal and official request for the suspension.
The Point learnt that due to the fact that the dissolution of Parliament is ordained and required by UK law, Nick Clegg, the leader of the Liberal Democrat, the coalition partner with Cameron in his capacity as Lord President of the Privy Council also met the Queen. Clegg reportedly revealed the date for the new Parliament.
Following the announcement, Alieu B. Ceesay, a Gambian student, said: "I think it is our responsibility to vote as long as we are entitled to do so. This is vital for all of us in order to participate in the political process."
Senegalese trader Ibrahima Ndiaye stressed: 'I think it is important for us to come out and vote for our own interest and well-being...As a Senegalese, I am versatile and adaptable in politics taking into consideration that Senegal is a stable and respected democracy worldwide, and it has been conducting free and fair elections for decades.'
It is important to note that most Senegambias here are widely regarded as peace-loving, hardworking and conscientious people.
Consequently, the main political parties have now launched the general election campaign, prompting David Cameron stressing that 'there is now a choice between a safe and secure future under the Tories or economic chaos under Labour'.
Such statement prompted a swift response from the Labour leader Ed Miliband, noting that 'Britain will only succeed when every worker succeeds…including British businesses'. He added: 'The Tories EU policies represent a clear danger to British jobs, British families and British prosperity.'
Nigel Farage, the UKIP leader, continues his pledges on 'quitting the European Union and controlling immigration'. However, during a live national television debate, he was told by Clegg to be 'compassionate' reminding him that 'the Farage family first came to the UK as migrants'.
The Independent Newspaper, a respected broadsheet, was not inspired by the debate. It wrote in an editorial that 'sadly, it was also a snapshot of a country that has become overwhelmingly inward-looking...how many foreigners arrive on our shores? What proportion of HIV patients are not British nationals? How much of our money leaks out in the form of overseas aid? How can we escape the law-making tendencies of the European Union...?'
Nonetheless the political parties are continuing their intense, but productive campaigning. This correspondent learnt that the new Parliament is expected to commence on May 18, 2015.
Read Other Articles In Article (Archive)