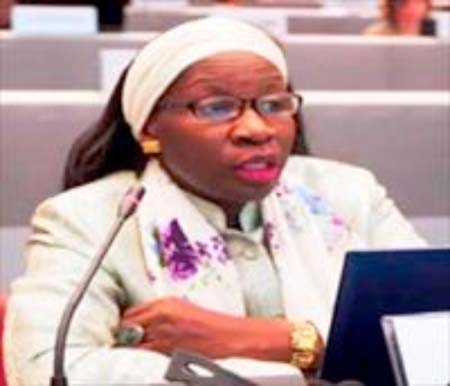 National Environment Agency (NEA) recently organised a two-day forum to train stakeholders within the chemical sectors on environmentally sound management of chemicals.
The training was geared towards getting the stakeholders au fait with ways and means to better manage chemical substances for the ultimate enforcement of existing laws to monitor, control and manage POPs and hazardous waste.
NEA Executive Director Ndey Bakurine said The Gambia government has ratified many international and multilateral environmental agreements as a demonstration of the government's commitment in the global effort for the sound management of the environment.
Such agreements and conventions include the Stockholm Convention, the Bamako Convention, the Montreal Protocol, and the sub-regional common regulation for registration of pesticides in the Sahel region.
The agreements are geared towards reducing the movement of hazardous waste between nations, and specifically to prevent the transfer of hazardous waste from developed to least developed countries.
Madam Bakurine said chemicals are important determinants of sustainable development, environment health and quality of life.
"While the use of chemicals in all human activities e.g. agriculture, health, energy production, and manufacturing contribute to improving the quality of life, it also raise concerns about its harmful effect on workers, consumers, the environment and society at large," she said.
"Furthermore, accidental disposal of chemicals may permanently damage soil, water and air."
The NEA executive director explained that public awareness on environmental issues and community participation in planning and implementation of environmental management schemes have helped greatly in raising understanding for the citizenry.
Read Other Articles In Article (Archive)