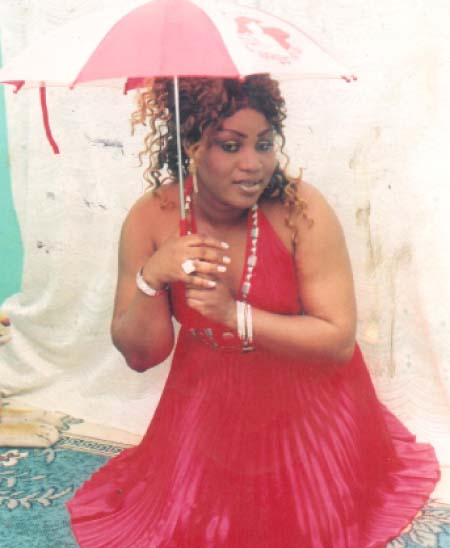 The renowned Gambian female musician who many think is on the run or has retired is back in town in grand style after disappearing for two years.
Ndey Cham, who was born in Banjul in the late 70s, started music in 2005 with a single called Bull Dem.
Speaking to Entertainment recently at The Point offices, Ndey said she is not from a griot family but has had to join music because she likes it and her family members also support her in doing it.
The Gambian diva released her first album in 2008, which was proudly sponsored by Africell.
The sweet-voice female star said she went to Senegal to do some research in Mbalax music and to learn from great musicians there as well.
In the course of his stay, she had many interviews on Senegalese TV such as RTS, she said, adding that she witnessed a grand festival in Senegal which takes place every year and is represented by all the African countries except The Gambia. When she heard of it she decided to represent The Gambia and invited the Gambia ambassador to Senegal to the programme.
She said she raised the Gambian flag higher and all that attended the occasion appreciated what she did.
In her stay in that country, Ndey also did release a single in Senegal entitled |"Senegambia and its people", which she said was played in various Senegalese TV stations. 
In 2011, Ndey was lucky to be part of 9 artistes selected in Senegal to attend a show in Italy and France, where they had fruitful interactions and time with the artistes in these countries for two months.
According to Ndey, the support she has in Senegal "is far more than" the support she receives in The Gambia. She therefore calls on Gambians to really support their own and help them to grow and develop.
"Let Gambians support their artistes and let the TV stations also play their music and stop discrimination and favouritism," she said, adding: "If we have people like Matarr Sosseh and Oko Drammeh, the country's music industry would have been at another level by now since Gambians have talents but lack support."
She however said: "I have a very big fans club in The Gambia and they are always behind me even though I have nothing to pay them with."
Her second album, she added, is in the pipeline and the only thing holding it is the money for production; therefore she is appealing for help to release the album. Hence, anyone who wishes to help can call or email her on 7939017 ndyftmcham@yahoo.com.
Read Other Articles In Article (Archive)