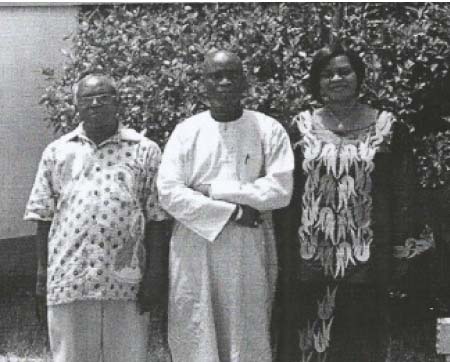 The National Council for Civic Education (NCCE) Wednesday presented its annual and financial report for 2013 before the joint session of the Public Accounts and Public Enterprises Committees, PAC/ PEC, of the National Assembly.
The report was presented by the NCCE chairman, Alhaji Momodou M. Joof.
"NCCE's mandate, mission and vision are quite explicit and not inconspicuous and it was to cultivate an environment of democratic continuity in The Gambia that would enable all citizens irrespective of creed, gender, age or political affiliation, to actively participate in the governance process of the country amongst a host of other fundamental matters of interest," chairman Joof told PAC/PEC members.
In presenting the report, Joof said this year a few audit queries were corrected, and promised to uphold and consolidate the gains made in the execution of their national mandate.
He commended the office of the Auditor General for the professional manner in which NCCE's accounts were audited, adding that recommendations on the need for more effective control measures are well-noted for prompt adoption.
He also referred to the chairman's statement during this year's PAC/PEC briefing session, held on Wednesday 8 October 2014, which touched on the need to include key information on an update of last year's PAC/PEC report recommendations, list of current staff payroll and those undergoing training locally and overseas, as well as the annual work and strategic plans.
The staff register is in the report, he announced, as well as data on the NCCE's annual activity and strategic work plans.
He said the issues, concerns and recommendations raised by the PAC/ PEC committees last year mainly underscored two areas: GPPA compliance level and capacity constraints.
Read Other Articles In Article (Archive)