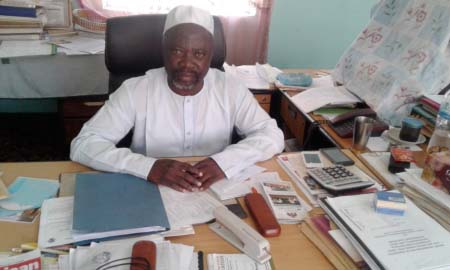 The governor of north bank region has underscored his office commitment to uphold the execution of local government act and empowerment of local communities to enhance the administration of Village Development Committees.
Governor Lamin Queen Jammeh noted that the operations of Village Development Committees call for full support of traditional structures, citing the office of alkalo and council of elders in the village.
He noted that no group of people can possess the authority to dissolve Village Development Committee structure without the following reasons: when it is instructed by the village constitution, when the majority of villagers and including the village authorities and when it is authorised by Kerewan Area Council.
Governor Jammeh was reacting to recent claims by "few individuals" that they have dissolved the VDC and did not recognise the current board of directors of Njawara Agricultural Training Centre.
He said such move violates the village constitution and the procedural manual of the current board.
Governor Jammeh asserted that based on the above, the VDC of Njawara is not dissolved and board of directors is legally recognised by the regional authorities and the law.
He called on the people of Njawara to be steadfast and work with the existing VDC and Alkalo to implement development projects and maintain peace and stability.
Governor Jammeh cautioned any group of persons to always register their complaints to Kerewan Area Council for redress, as mandated by the local government act.
Commenting on the dissolution of the board at Njawara Agricultural Training Centre, he said the center has gone beyond the mandate of the village, noting that the center operates within framework of NGO code of conduct as stipulated by NGO Affairs Agency.
Pa Panneh, son to the alkalo of Njawara who also oversees the functions of village head, refuted the allegation that the VDC has been dissolved.
He said the existing VDC is fully committed to the development of the village, citing the giant efforts taken in working with the Ministry of Basic and Secondary Education in upgrading Njawara to Upper Basic and Senior Secondary School.
Panneh noted that the villagers are totally against the decision taken by few people to dissolve the VDC, which he said is contrary to the local government act and traditional administration.
Dilating on the over stay of the current board of directors at Njawara Agricultural Training Centre, he said the term of office of the board is three years while the current board are in their second year.
He assured all development partners and well-wishers of Njawara of the village continued support to the maintenance of law and order as enshrined in the local government act.
Read Other Articles In Article (Archive)