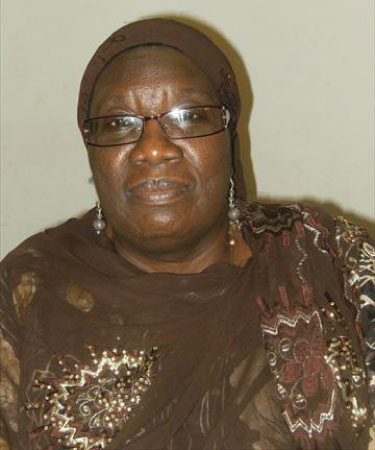 Action Aid Country Director, Dr Kujejatou Manneh, recently highlighted areas of focus for intervention on reducing vulnerability and improving lives of affected people and their families in The Gambia.
Dr Manneh was speaking on the topic: "Reducing vulnerability and improving lives of people" at a conference on Humanitarian diplomacy recently organised by the Gambia Red Cross Society.
According to her, women's leadership in disaster preparedness and response, accountability to disaster affected communites, local partnerships in emergency preparedness and response, humanitarian aid effectiveness and linking emergency response to longer term change processes are some of the areas focused for intervention on reducing vulnerability and improving lives of the affected people and their families.
She noted that vulnerability is the status in which one finds onself helpless or at risk needing help from outside to facilitate or overcome hazards and shocks.This can happen to even very rich people although they often have alternative means of escape or better access to means of escape in many circumstances, she said, further citing examples of such situations as in times of war, flood, and drought, which can make people vulnerable.
Director Manneh revealed that her organisation and the Red Cross are long-term partners in development working with vulnerable people in different parts of the country on different issues including drought and flood response and people living with HIV/AIDS.
She adduced that they are both members of the food security council which includes government and UN. This, she went on, is active and action-oriented committee that is quick in responding to any form of disasters that occurs in the country.
Mrs Manneh also indicated that The Gambia is very vulnerable to natural disasters because of the geographical location, adding that the country is subjected to frequent droughts and climate vagaries which cause crop failures and drastic increases in food security.
"The complexities of humanitarian interventions are such that they cannot be left to common traditional diplomacy used by government, regional, continental and or UN systems," she noted.
The Action Aid country boss recommended the need for the government to harmonize policies on or related to food security, create space on the informed dialogue on policy and programme options to address food insecurity in the country, build stronger partnership with civil society organizations, private sector, communities and development agencies to develop a national resilience plan for crop.
She also called for the need to provide mechanisms to ensure a timely declaration of food emergencies and crop failures, reduce dependency on rainfall agriculture by increasing both underground and surface water irrigation, among others.
Read Other Articles In Article (Archive)