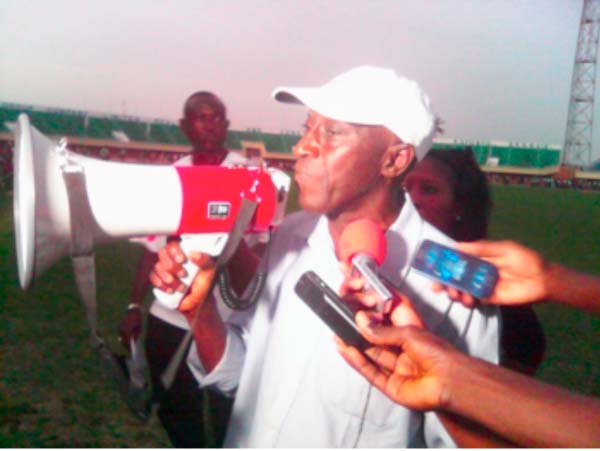 The National Inter school Athletics Championship for the 2016 season is scheduled for Friday 11 March at the Independence Stadium instead of the earlier proposed date of March 18, this paper can confirm.
The change of date, according to Alieu Y Cham, Chairman of Games for Gambia Secondary School Sports Association (GSSSA), is due to the booking of an international football match on the same ground and date. The event, he said, will last through Sunday.
His announcement came at the end of the zonal heats which featured the final part of it at the stadium for schools in Region One on Sunday.
This event showed defending champions Gambia Senior Secondary School at the top with 381 points followed by Muslim Senior with 364 points.
Nusrat Senior took third with 319 points, while St Augustine's and Kotu Senior Schools share the forth position with 171 points out of sixteen senior schools.
Out of fourteen Junior Secondary Schools, Latrikunda Sabiji came out first with 374 points, Bakoteh with 186 points, Abuko with 178 points, and Latrikunda (LK) and Greater Banjul shared the fourth place with 176 points.
It would be recalled that the two best senior secondary schools during the heats in Zone Two was Bottrop and Mahad and the junior schools were Brikama and Kabafita Upper Basic Schools.
In Zone Three, it was Essau and Tahir Ahmadiyya Senior Schools and the juniors were Barra-Essau and Pakalinding Upper Basic schools.
In Zone Four, it was Bansang, and St Georges Senior Schools, while the juniors were Bansang and Kaur Upper Basic Schools.
Schools and athletes are not only compelled to go to the usual making and breaking of records on this championship, but also for the immediate and long-term  potential benefits they could derive from the mouth-watering contest.
In the absence of national transitional athletic clubs from the school level, athletes are required to attract the attention of the National Athletic Association for their possible rejuvenation into national teams.
Schools will also hope to attract immediate gestures like the millions of cash prize awarded to winners last year by the President of the Republic of The Gambia.
Read Other Articles In Article (Archive)