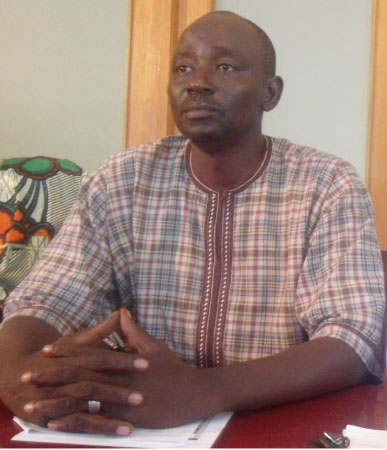 The Super Nawettan matches will start on 23rd November 2014 at the Serekunda West Park between Serekunda West 2013 Super Nawettan champions and Banjul.
Background
Super Nawettan was introduced more than ten years ago by the then Gambia Football Association and now Gambia Football Federation. The zones that participate in the championship are given a special status by the GFF as officially recognized nawettan centers. This year, 12 teams are competing for a trophy that is sponsored by Premier Games.
Product
Owing to its popularity, the Super Nawettan tournament is highly marketable and, therefore, it is a valuable product of GFF. Since sponsors like visibility for their products and services, the tournament is a perfect placement for effective publicity. This opportunity is not lost on businesses who clamor annually to partner with the Super Nawettan organizing committee (SOC) to popularize their products and services.
The benefits of Super Nawettan
It provides a platform for young footballers at grassroots level to play football and be watched by a large crowd. It gives opportunity to establish teams to scout for players to play for their teams in both the second and first divisions of the Gambia league. It generates funds/resources for these zones to help them develop their local football. It entertains football lovers for weeks due to the ambiance and competition it produces.
The need to curb violence
To realize the full potential of the Super Nawettan and to achieve the objectives cited above, the championship needs to be violence-free.
A violence-free championship will enable the footballers to start and finish playing their games. It will further encourage businesses to continue sponsoring it. It will increase the size of spectators.
It will attract more respectable people to be involved in the tournament. It will improve Gambian football, and it will certainly engender more mutual understanding among the youth folk which by extension will add value to the peace and stability we enjoy as a nation.
The 2014 Premier Games Super Nawettan
The Organizing Committee of the Super Nawettan has undergone a bit of transformation. An executive committee of all presidents of the twelve zones is now instituted alongside the organizing committee comprising of two representatives from the twelve zones.
Plans have been formulated to organize this year's championship with as minimal trouble as possible. Sub-committees have been set up to ensure that the safety and well-being of both the footballers and the spectators are absolutely taken care of. Requests for elite refereeing of the matches have been consented to and referees assessors will cover all matches. This will ensure that there is monitoring and evaluation of the performance of the referees for improvement.
No amount of risk will be overlooked and stiff and iron-fisted approaches will be taken to curb violence. In fact, in consultation with the SOC, the football authorities are firmly positioned to exclude any zone and individual(s) that caused violence resulting in the abandonment of a match, from the football family for a number of years. It has become even logical to these important football thinkers that such zones and people should not be allowed to organize local nawettans in their localities.
All these are implementable and they are instituted with a view to rid violence once and forever from our football, as violence in our football will render futile the collective desire of football stakeholders in this country to develop the beautiful game and put it among the best of world football.
I would finally seize this opportunity to first of all appeal to my fellow football administrators from the different competing zones to show exemplary good leadership. To the fans and supporters, they can support heartily without unnecessary provocation.
The referees should have Gambia in mind when officiating. The security personnel are to be kind, but uncompromising when dealing with violent conduct.
I wish you all an entertaining and a violence-free Premier Games Super Nawettan. Thank you.
Read Other Articles In Article (Archive)