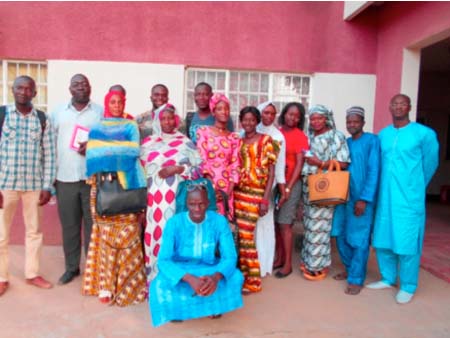 Small and Medium-Size Enterprise (SMEs) Friday converged at the YMCA conference room to establish a national association that could help them better work with the government and the private sector lead entities such as GCCI, Gambia Public Procurement Authority (GPPA) and GIEPA.

The association is out to strengthen the cordial relationship between the SMEs, the authority and the private sector to harmonise their working relationship, especially with GCCI, GPPA and GIEPA.
The meeting was held also to encourage all small and medium-size enterprises to come together and discuss issues concerning their business and see how best to address them.
Speaking at the meeting, Edward Gomez, said since it is difficult for both the government and the private sector to give contract to individuals as small and medium enterprises they decided to come together under a single umbrella, and discussed the possibilities of establishing Gambian National Association of SMES that will be actively working closely with members of the private sector in the country in implementing their development activities as well as to benefit from their training.
According to Mr Gomez, establishing the association requires the participation of all small and medium-size enterprises to ensure more commitment and sacrifice is put in to realise "this important association".
For his part, Essa Bah, a member of the SMEs and CEO of SBD printing press, thanked the various SMEs for attending the meeting.
He explained that the idea emanated from a training for suppliers organised by GPPA where the suppliers were urged by GPPA to form an association that would help them to have support from members of the private sector and the government.
Mr Bah thanked the GPPA for proposing the idea to form the association, saying the members find it necessary to organise a meeting to avail themselves the opportunity to discuss their concerns and carve a way forward.
He said forming the association would pay dividend in the future, adding that the objective was to ensure SMEs are considered and recognised their role in society.
He disclosed that the association is purely for Gambian SMES, adding that most of the contracts are always given to foreigners, which is what they want to end.
There are potential Gambians that deserve to be given contracts and would deliver as expected, he said.
Also speaking was Kebba Dem, who expressed similar sentiments, adding that this was long overdue as Gambian business people have not been recognised in giving out certain contracts.
Read Other Articles In Article (Archive)