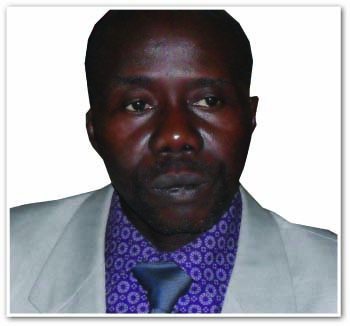 The National Assembly meeting in Banjul on Monday adopted the report of the Gambian delegation to the sixth ordinary session of the third parliament of the Pan-African Parliament, held in Midrand, South Africa, from 18 to 29 May 2015.
The report was presented to the deputies by the National Assembly Member for Foni Brefet, Hon. Bintanding Jarju, who was head of The Gambian delegation to the Pan-African Parliament.
She told her fellow deputies that the May session marked the end of the Third Parliament, which is the last activity report she would present to the plenary on behalf of the Bureau.
According to her, the report highlighted not only some of the remarkable activities undertaken by the parliament from October 2014 to May 2015, but also a modest attempt to highlight a few of the landmark achievements recorded by the Third Parliament, as well as the challenges encountered in the course.
The Foni Brefet NAM further said the report covers areas of election observation missions, committee activities, regional and women caucuses, transformation of the parliament, implementation of the approval structure, legislative business and administration.
"It also covers emerging issues in the execution of our statutory mandate, our relationship with the organs of the AU, external relations and relations with our development partners," she said.
The Pan-African parliamentarians represent all the people of Africa, she added.
She disclosed that the Pan-African Parliament (PAP) was established in March 2004, by Article 17 of The Constitutive Act of the African Union, as one of the nine organs provided for in the Treaty Establishing the African Economic Community (AEC) signed in Abuja, Nigeria, in 1991.
Hon. Kalifa Jammeh, member for Bakau, who seconded the motion, said the report was well drafted touching on very important areas.
He also said 65 per cent of the African populations are youths, and if the youths are empowered it would be very productive for Africa.
Read Other Articles In Article (Archive)