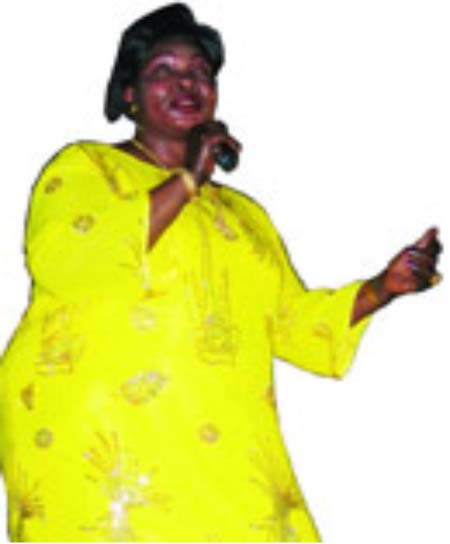 Jennifer A. Lawala, a UK-based artiste originally from Uganda, East Africa, says music knows no barrier and is uniting people all over the world, which is why she is in The Gambia to make recordings with Baba Blood of Success Studio.
Speaking in an interview at The Point's office on Friday, Jennifer said she plays different kinds of music but the most important beat in her life is traditional, as it is very important to promote the African culture.
She said she also plays the Afro beat and mix it with African drumming to add flavour to her music.
She said she sings in her mother tongue and sometimes in English.
She is currently recording with a very young talented man called Baba Blood, of Success Studio.
When she started recording, Saikou, also a Gambian artiste, was the one backing her up as a vocalist translating in Wolof and English and making the Gambians to know the meaning of the words in her music.
She said it is very important for her to work with Gambian artistes because the music knows no barrier and they are one.
She said she is working with Saikou and Baba Blood and has also met with The Gambia's finest hip-hop artiste Killa Ace and exchanged dials with him.
"Everything about Gambian music is very touching and the mix of the drums in the music is very nice and it makes us Africans know where we belong," the Uganda-African star says.
She also says: "Playing English music helps us learn but we have to pull up with the African drumming, which is the culture."
She added that the future for Gambian music "is very bright", saying all the artiste needs is encouragement "because the music can pull one up and also lead the way for other children".
The youth, she notes, should see music as something great "because it has great future". 
Read Other Articles In Article (Archive)