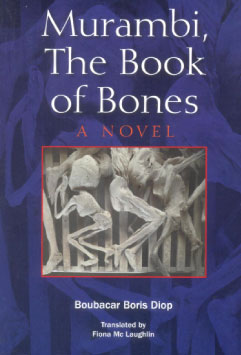 Boubacar Boris Diop, Indiana University Press, 2006 (Translated)
A novel on the Rwanda genocide by a Senegal writer
This book stands out in numerous ways; one, it is an English endition of a novel by a talented Senegalese writer, which is not very common; two, it is a novel by a West African national about the tragic genocide in Rwanda in 1994. Diop is one of the most talented Senegalese writers, and he has not disappointed in this novel, which first out in French in 2000.
This novel has been written to decry the genocide which has led to the murder of 800000 Tutsis by Hutu extremists withn a short time of four months –April-July 1994. The novel may be fiction, but the acts it describes are non-fiction, true, grisly and shameful. As a journalist, Diop travelled to Rwanda to collect testimonies of survivors and perpetrators of the genocide, and then he turns his data into the plot of a novel. It works magic.
He allows the protagonists of the story to tell their tale; which is why the narrative is in the first person 'I' frame. This adds poignancy to the story. Diop has ably brought forth the nasty role of mass media such as the infamous Radio TV Mille Collines has played in fuelling the genocide. He shows how mass media was misused by the killers, exhorting their ilk to more rape and mass murder.
The novel's central message is that mankind should always be on its guard to make sure that such terrible doe not happen again. It is like an exhortation to greater vigilance by Africans. The climax of the genocide, and its aftermath are well said in this fast moving novel. The novel tells us that the slaughter was pre-planned and wholesale.
Even if you might think that the Rwandan genocide is a dead horse, which needs no flogging; you should read this book, for it gives a fresh angle, by an African writer to the terror. Apart, from that, it should be quite a worthwhile venture to read another Senegalese writer, in English, different from the usual stable of Mariama Ba of So Long  Letter fame or Sow Fall of Beggars Strike.
A nice, short novel which i recommend for this weekend.
Available at Timbooktoo.
Read Other Articles In Article (Archive)