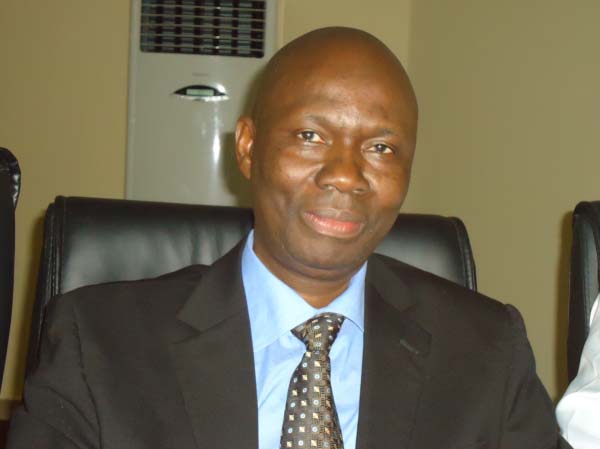 There are more than 10 million people, globally, who are stateless - without the nationality of any country - the head of the country office of the United Nations High Commissioner for Refugees has said.
Sekou Sakho said 60 per cent of these people are children who are born to stateless parents, because such people cannot transfer any nationality to their offspring.
He said 750,000 of the 10 million stateless people are in West Africa.
"This should be a matter of great concern to the international community," Mr Sakho said at the opening of a two-day seminar organised by his office for the media, held at a hotel in Bakau.
It is part of a series of such events that the UNHCR is organizing for different stakeholders in the country, designed to raise the participants' awareness of statelessness issues, so that together they act to prevent statelessness and at the same time collaborate to protect the rights and welfare of victims.
The Universal Declaration of Human Rights states that 'everyone has the right to a nationality.'
The head of UNHCR country office said this declaration is an indication that statelessness should be avoided.
"If the international community fails to address statelessness or make efforts to prevent it, the problems will certainly become self-perpetuating because stateless parents cannot pass a nationality to their children," he said.
In order to act against the "ugly phenomenon of statelessness," the international community, through the United Nations, has developed two conventions on statelessness -the 1954 Convention relating to the Status of Stateless Persons, and the 1961 Convention on the Reduction of Statelessness, recently.
Mr Sakho said these conventions were designed to regulate and improve the status of stateless persons and to prevent statelessness.
The Gambia government has ratified the two conventions, and the instruments of ratification were deposited with the UN treaty body in early July 2014.
However, Mr Sakho added, even though ratification is good, it needs to be followed by implementation.
He said the UNHCR in November launched a campaign to eradicate statelessness in the coming 10 years.
As part of this campaign, the UNHCR encourages governments to develop and adopt their own action to end statelessness by 2024.The Gambia is in the process of developing its own plan.
The successful implementation of this campaign globally would mean that the 10 million people who are stateless at the moment would all have a legal bond with a state (nationality) by the end of 2014, and will be enjoying all the rights and privileges that come with it.
Read Other Articles In Article (Archive)