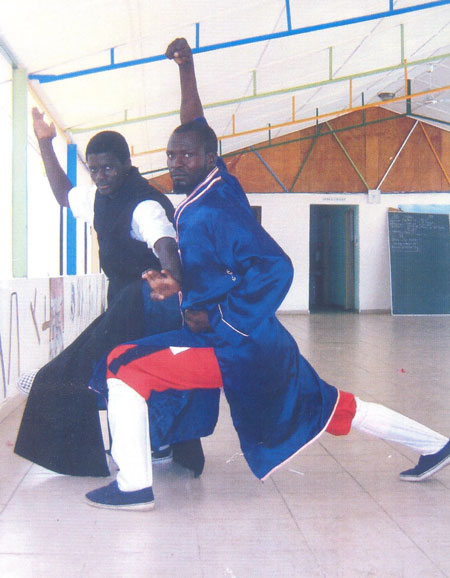 The Gambia kung-fu Association recently inaugurated two kung-fu clubs, namely Young Kung-fu Academy and Shaolin Wu Tang clubs at a well attended inaugural ceremony held in Abuko.
The initiative is part of the association's efforts to develop and decentralize kung-fu across the country if information emanating from the association's Public Relations Officer Ebou Sanyang is anything to go by.
The activity is one of a series of a high profile inaugural ceremony organized by the Gambia Kung-Fu association following similar initiatives some time ago.
According to the Public Relations officer Ebou Sanyang, aka 'Jet-Li', the event has also presented the association with the unique opportunity to sensitize the public about kung-fu as a sport that continues to earn admiration of many Kung-Fu followers in recent times.
"The turnout was very good, which goes to show how important Kung-fu is for Gambian people, and I am very happy to see the people of Abuko coming out in large numbers to witness and grace the occasion with us including the Alkalo, Sanyang."
The Alkalo of Abuko, Boto Tamba, in addressing the gathering on the occasion, spoke with delight at witnessing such a wonderful initiative.
Tamba added: "I am extremely delighted at seeing Gambia Kung-Fu Association locate kung-fu clubs in my area."
He described Kung-fu as a very good sport which teaches the demonstrators how to defend themselves and also teaches them how to exercise patience and to maintain discipline.
Tamba, who could not hide his satisfaction for such an important initiative, advised the Kung-Fu masters to not only stop at teaching the demonstrators how to defend but also to teach them more on how to be self-disciplined at all times.
The event also witnessed the participation of twelve kung-fu clubs across the country including a club from Ziguinchorr.
Read Other Articles In Article (Archive)