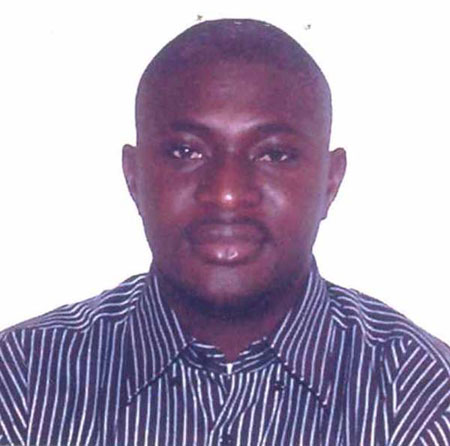 As part of their efforts to fight illicit drugs in the country, officers of the National Drug Enforcement Agency (NDEA) last weekend embarked on a major raiding exercise, targeting compounds and houses of suspected drug dealers and peddlers within the Greater Banjul area.
Speaking in an exclusive interview with this paper yesterday, NDEA?s public relations officer, Chief Inspector Abdoulie Ceesay said the recent seizure of more than two tonnes of cocaine in The Gambia is the manifestation of the importance now attached to addressing the issue of illicit drugs in this country.
Before then drugs like cocaine were not well-known by Gambians, "but the recent seizure proved that South American drug cartels are not only using our country as a transit point, but as a storage country for their illicit drugs for further transmission to other European countries."
Chief Inspector Ceesay stated that, so being the case, the NDEA has strengthened its security apparatus countrywide to make sure that the drugs menace, which is a global problem is really tackled in a proper and professional manner.
PRO Ceesay announced that in their relentless efforts to combat the trade in illicit drugs during last week narcotics officers embarked on a series of raids in the Greater Banjul Area.
They arrested several persons, among them Gambians, some Nigerians and Spanish nationals. He said the four Spanish nationals, who were arrested at Red Rock Bar and Restaurant in Sanyang village, Kombo South of the Western Region are Alex Guillem, Raul Vinceneito, Planas Clara and Margarit Roger.
They were found with "two big stones of hashish and six parcels of cannabis".
Three Nigerians were arrested at Tallinding with one parcel of cocaine, weighing almost one kilo, and another Nigerian Sam Oguba, alias Pastor was also arrested at Sanchaba Sulay Jobe with eight kilos of cocaine.
The Gambians were arrested around the vicinity of Serrekunda, among them one Mariama Sambou, a woman who was arrested at the residence of Boy Bansang with heroine.
One Momodou Kalifa Jatta was also arrested at the residence of one Ousman Jatta, alias Eto in Serrekunda with heroine.
Presently, all those arrested are helping the officers of the NDEA in their investigations, according to the NDEA PRO.
PRO Ceesay also revealed the arrest of Pa Jabel Sosseh, a resident of Banjul. Mr. Sosseh, he said, wrote to the Office of the President requesting for an audience, and claimed to be a patriotic Gambian who has vast experience, both theoretical and practical, in narcotic drugs and illicit drug trafficking.
Mr. Sosseh said in his letter that he wants to help the government by working with them in the fight against illicit drugs trafficking, in particular the NDEA.
According to PRO Ceesay, a proper screening was done, and the investigation revealed that Pa Jabel was not up to the task. This was done on 4th August and on 6th August, 2010 the said Pa Jabel with three other suspects were arrested with five parcels of cannabis, in a compound in Banjul.
The NDEA PRO announced during the interview that no stone will be left unturned, in the agency's fight against illicit drugs in the country.
Read Other Articles In Article (Archive)