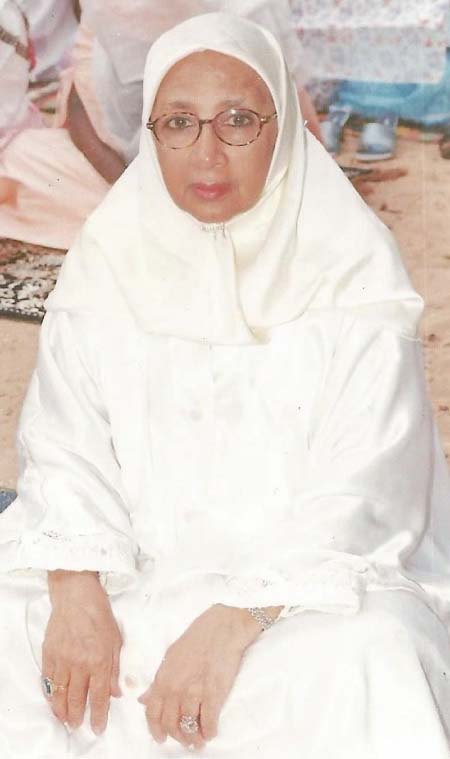 Mama Zoubida a beautiful creation from God. You were so beautiful and graceful in everyway. A good humble caring woman, a woman of substance, courage, strength, faith, wisdom, and spiritual in every possible way; you loved God so much and did what he asked of you.
Zoubida woman of peace, all you ever cared about was giving love and happiness to everyone around you no matter what and who it concerned. Oh what a humble mother not only to your kids, but to all. You always considered others before yourself.
You spoke with grace and your gentle voice brought peace and calmness around. We love you Mama Zoubida with all our heart and we surely miss you. Thank you for all the good advice and those beautiful moments and times we spent together, especially our holiday trips, the jokes, the laughters, the good food you so enjoyed cooking for us (best Tajines ever).
God bless you Zoubida. May your good and gentle spirit be upon your children, grand children, great grand children and keep us all together as one.
Rest in perfect peace and may God's blessings and mercy be upon you and the departed. Amen.
Rebecca (Robeika)
Read Other Articles In Article (Archive)