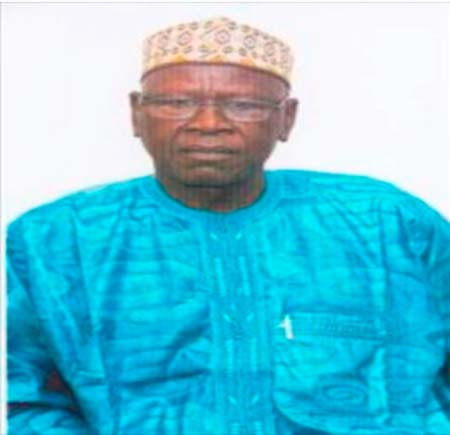 Momodou Lamin Sanneh, a one-time minority leader of the National Assembly and Member for Kiang West, has been duly elected as Deputy Speaker of the Gambia's National Assembly at a ceremony held yesterday at the National Assembly Building in Banjul.

Hon. Sanneh was among five members nominated by the President of the Republic in accordance with the Constitution of The Gambia.
He took the oath of office, allegiance and secrecy and promised to execute his duties without fear or favour.
He was among the opposition United Democratic Party (UDP) executives arrested, prosecuted and jailed after staging a peaceful protest against the death of Solo Sandeng in the hands of the former NIA agents.
During Dawda Jawara's rule, Sanneh contested twice in elections against the then incumbent People's Progressive Party (PPP) politicians.
In the 1977 elections, he stood as an Independent candidate against Amang Kanyi, and in the 1982 elections, he stood as a National Convention Party (NCP) candidate against Kawsu Semega Janneh.
His first success came in the 2007 parliamentary elections when he stood on the United Democratic Party's ticket and won the constituency of Kiang West beating Kalifa Kambi.
Between 2007 and 2012, he served as Minority Leader in the National Assembly, and also served on a number of committees, including the National Assembly Authority, the Public Accounts Committee, the Defence and Security Committee, and the Government Project Monitoring Committee. He was also a member of the ECOWAS Parliament between 2007 and 2012.
Read Other Articles In Article (Archive)