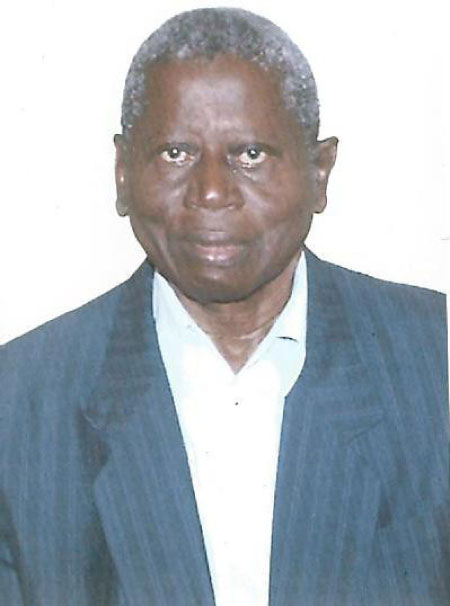 Alh. Omar Sey, Vice Chairman and Spokesperson of the GFA Normalisation Committee has told reporters at a press briefing held at the GFA Secretarial on Friday that, a way forward has been found between them and the Regional Organising Committee, adding that, the Chairpersons of the zones has met with the Sports Minister and that they accepted that they did not know what validation means.
He added that, the zonal chairman said that they consulted with the Regional Organisation Committee who told them not to come and attend the validation but that he believe they have regretted very much the tone of the latter boycotting the validation and that they have said that they will apologise publicly for not going to attend the validation.
Mr. Sey also said that, they accepted that  they acted in a way they should not have acted, adding that, they accepted that they should not have written the letter.
He remarked that, they should have seek translation if they don't understand what validation means, adding that, if you don't understand and have your own interpretation is not good.
He stated that, the thing that this  is causing is that people fear loosing positions at head but that positions most be loose.
He noted that, he was really disappointed with the language, tone and spirit of the letter, adding that, he was surprise with the lack of understanding in the letter.
He said further that, the language they use in the letter is deliberate, aggressive unnecessarily.
He said, in their latter they said "had never been", describing is abstored, noting that, they also talked about manipulation in their letter and that, this is not a good word to use to communicate with people who are not your enemies.
The process of the constitution has gone to this level where we are required by FIFA to dialogue with zones and discuss with them for validation, Sey said, adding that, this word validation is use by legal language for the Anthony General Chambers.
The Regional Organising Committee said they don't know validation, they said they know a constitution being reviewed and approve at the congress, he went on but that, he don't think anybody will genuinely say they never heard of validation.
He said their would be a congress toward the end of this month or by the middle of September to adopt the constitution but that this people are deliberately distorting the issue.
He said at the congress they will have the chance to raise further question, objections or proposals, but that at the validation you look at specifics like dots, commas and a whole lot of other things.
He noted that, he did not think the regional organizing committee has acted in good faith, adding that, they already had a validation session with Banjul and were also suppose to meet with representatives from Upper River Region yesterday, Sunday.
"Other regions have chosen not to come," he stated, adding that, he did not think they are right, and that, "they have done it in the most inappropriate and deliberant manner which is unnecessary because we are all in this together".
"Let us be meticulous, straight forward and civil," he stated, adding that, we are all Gambians are interested in the progress of football and urged them to stop being suspicion.
He said the letter sparked suspicion and also mistrust on the part of the Regional Organising Committee, adding that, they don't have anything to manipulate because the constitution is for the whole Gambia.
We are not standing for election so why should we manipulate? , he asked, adding that, he only comes in when he is asked to come and help.
"Some people are not wise and they make some very unwise decisions because there is bound to be change," he remarked further, noting that, there is evolution in Gambian football but that there is also revolution in Gambian football.
He stated that, we must not engage in language or in discourse without knowing the facts, without being sincere with am open mind to discuss issues.
"Change their most be because it is in the interest of all of us," Sey also said, adding that, gone are those days when one person can just get up and do what ever he like in the country.
"We have been working with government from day one when we went to Zurich and the former Association was dissolved with reasons and those reasons where put before FIFA who looked at them and agreed that we can go ahead and normalize," he said further, asking that, you think FIFA will give a blind eye and not follow the normalization.
He said, if we are really sincere and want to take the football forward, let us not involve in personal lambasting each other, adding that, it does not help and will not take us any where.
He urged people to get away from the shadow of suspicion, adding that, people don't want change especially change like this.
Read Other Articles In Article (Archive)