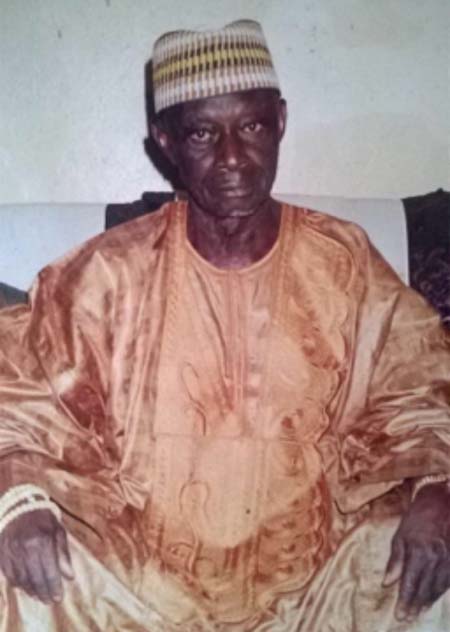 The Momodou Omar (MO) Faal Super Cup final of Serrekunda West Sports Organisation will take place on Friday 29 July 2016.

The Super Cup is named after MO Faal, the late Alkalo of Latrikunda German because of his "immense contributions" to national development.
The game to be played between league winners Sankum FC of Bijilo against knockout champions Anfield FC of Kanifing Estate will be held at Serrekunda West Mini Stadium.
According to the committee, the winners will receive a trophy and a cash of D15,000 while the runners-up will pocket home D10,000.
Ticket prizes for the Super Cup final are as follows: sitting pavilions D25 while the opposite the pavilions is pegged at D15.
The Committee said the reason for naming the Super Cup after the late Alh (MO Faal) former Alkalo of Latrikunda is due to his "immense contributions" to national development.
Meanwhile, balloting for the 2016 nawetan proper will be held at the teams' annual general meeting held at the SWESO premises on 23 July.
The groupings for the QCell-sponsored nawetan are as follows.
Group A
Sankum FC, Koko Academy, Manga 11 and Jeshwang City
Group B
Madac FC, Ruhagi FC, Benghazi FC and Kanifing Estate
Group C
Latrikunda FC, Unicorns, Blackpool and Pencha FC
Group D
Konge Bi, Harlem, DippaKunda United and Kanifing Layout
Group E
Anfield, Jarrinton, Kawtally and Errinjang
Group F
Happapa, Tigers, DK City and Sticklers
Group G
Kanifing United, Pipeline, Old Jeshwang and Jantabi
Group H
Tababi, Old Hands, Cambel Town and Uprising
Meanwhile the Committee is welcoming the three new teams that qualified for the 2016 nawetan proper, namely Ruhagi, Jantabi and Dk City.
It would be recalled that Anfield FC were relegated but fought hard to earn a spot by winning the knockout trophy thus earning an automatic spot back to the nawetan proper as per the SEWSO regulations; the reason why only three spots were available for the qualifying rounds.
The nawetan proper will commence on Saturday 30 July, the committee said.
Read Other Articles In Article (Archive)