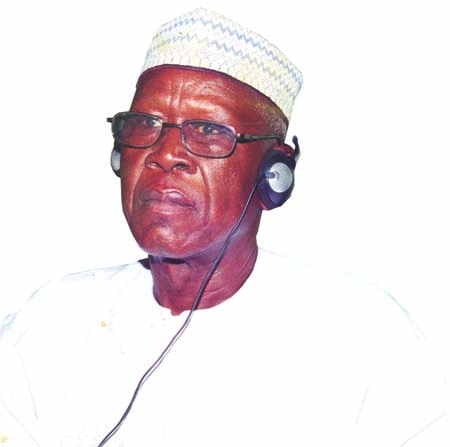 At the National Assembly meeting in Banjul this week, the issue of interest rates levied on loans issued by commercial banks in the country was Wednesday raised by Hon. Momodou Sanneh, the minority leader and member for Kiang West constituency.
Hon. Sanneh, who was contributing to the motion on the adjournment debate, said the rates are "too high".
According to Hon. Sanneh, commercial banks operating in The Gambia should do so in the interest of the Gambian people, but the current rates on loan, especially those charging 22% interest is "enormous".
"Some of these banks are generating monies from Gambians so they should really look into the issue of interest rates on the loans they issue to their customers," Sanneh said, while calling on the ministries of Finance and Economic Affairs; Trade, and the Central Bank of the Gambia to look into the matter with utmost urgency.
"The banks need to revisit their loan interest rates," he added.
Sanneh, whose contribution dwelt on a wide range of issues, stated that the sittings of the Public Accounts Committee and Public Enterprise Committee of the Assembly are now bearing fruit, as most institutions in the country are heeding their recommendations.
Commenting on the forthcoming presidential and parliamentary elections, the minority leader called on the Independent Electoral Commission to do all within its powers to make sure that Gambians are properly sensitize on the importance of the elections.
"In any country, when you talk about democracy, it is because of election. So the institution handling that election process needs to make sure that Gambian electorates are properly sensitized on the importance of elections," he added.
Also contributing to the debate was Hon. Mama Kandeh, member for Jimara constituency, who expressed concern over the skyrocketing prices for basic commodities in the country, calling on the National Assembly select committee on trade to invite businessmen and women to the Assembly to know their problems.
"I see no reason why if the President can sell a cup of oil at D5.00, other businessmen and women are selling it at D14.00 with a big difference of D9," he said, adding that this is too much for Gambians.
"As representatives of the masses, we should take it as our duty to scrutinise and find out why this big margin happened," Hon. Kandeh added.
The Jimara parliamentarian commended the efforts taken by the villagers of Gambissara living in the Diaspora for their contribution of almost D5 million to expand their village water project system.
He revealed that, as at now, the village of Gambissara has more than 280 public taps, thanks to their citizens abroad.
Hon. Kandeh, who also commented on the forthcoming elections, called on all Gambians with a voter's card to come out in their large numbers and vote in the forthcoming polls, noting that it is their fundamental right to vote in the elections.
Read Other Articles In Article (Archive)