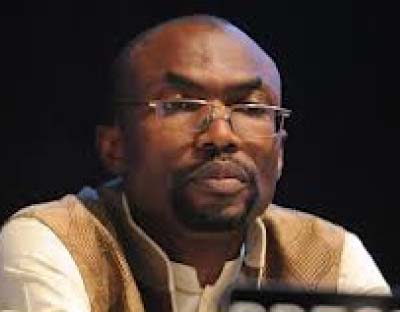 The Ministry of Parks and Wildlife Conservation, in partnership with Biodiversity Action Journalists, recently embarked on mangrove planting exercise at Faraba Bantang seaside, in Kombo East West Coast Region.
Speaking at the planting site, the Hon. Minister of Parks and Wildlife, Pa Ousman Jarju, said he was honoured to be part of the opening of the tree planting exercise organised by the Ministry of Parks and Wildlife Conservation.
He said Faraba is one of the proposed protected designations, adding that the population has been reducing and needed to be restored.
He added that his ministry would continue to work on the restoration of mangrove trees, as mangroves are significant because they control erosion and release oxygen, which human beings use in breathing.
Minister Jarju said plants provide shades, fuel food and timbers, explaining that it is important to undertake tree planting projects, and to sustain such projects.
Also speaking at the planting site, the Chief of Kombo East, Alhagie Basiru Jarju, said when he saw the mangroves at the Kanlagi seaside he was jealous, because he also wanted it for his area.
He said mangroves in his area "are almost finished", adding that he spoke to Kangfora for the restoration of mangroves, because they are very important to life.
The area chief warned forest intruders to desist from cutting mangrove trees without replacing them.
The Alkalo of Faraba Bantang, Nuha Kujabi, pointed out that it was something they had aimed at for a long time, because they needed trees for so many things and had talked to Kangfora about it.
He said the significance of the exercise could not be overemphasised, and thanked the Ministry of Parks and Wildlife for their timely intervention.
Read Other Articles In Article (Archive)